MIAMI – The Magic City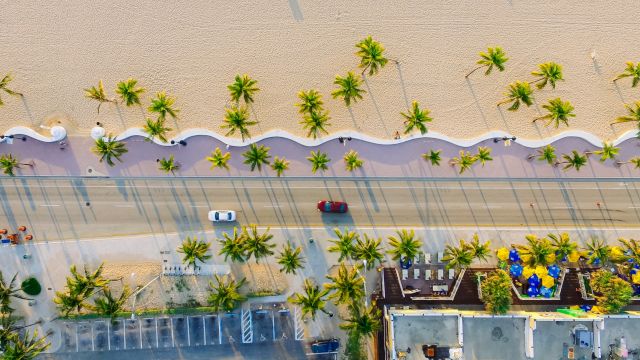 The Magic City has undergone a spectacular transformation since the arrival of Art Basel Miami Beach 20 years ago. The euphoria of Miami Art Week blossomed beyond the glitzy art parties through two decades of major investments in cultural infrastructure engineered by the synergy of private and public patronage. Miami now boasts several world-class cultural institutions designed by heavy-weight architects, a growing class of patrons, art galleries, and non-profits. The pandemic catapulted the city into a super-boom era that has brought an avalanche of collectors seeking to enjoy the quality of life and improved cultural ecosystem: from Palm Beach's Norman Foster-designed, $100m renovation of the Norton's Museum of Art, to the new Selldorf Architects-designed Rubell Museum in Miami, both of which opened in 2019. High-profile auction houses were already present in Palm Beach, one of the most expensive zip codes in the U.S., just 70 miles north of Miami, and blue-chip galleries—such as Lehmann Maupin, Lévy Gorvy, Pace, Paula Cooper, and White Cube—followed suit. All the while, a major backbone of South Florida's increasingly diverse cultural ecosystem is the Knight Foundation's $165m investment in the arts since 2005, which included 384 grassroots projects. These ventures have been so madly successful that art is not merely a matter of an elite festival that lasts one week, but has seeped into Miami's local communities, changing their understanding and interest in contemporary art. Miami's uniqueness is not only the dozen private collections open to the public, such as the Margulies WAREHOUSE, but it is the ever-growing appetite for making, experiencing, and collecting contemporary art. This demand is met by museums such as the Herzog & de Meuron-designed Pérez Art Museum Miami (PAMM), the Bass Museum of Art, which reopened in Miami Beach in 2016, as well as the Institute of Contemporary Art (ICA, Miami), which opened in the Design District next door to the 30,000-square-feet de la Cruz Collection, in 2017, as well as long-standing, non-profit institutions that support local artists and evolve alongside them such as Oolites Arts Center in Miami Beach and Locust Projects in the Design District.
Laurie Rojas is an independent art critic and lecturer based in Berlin and Miami. In addition to her writing on criticism, museums, art market, and exhibitions, she has also lectured on the history of art and its relationship to politics. She is the former senior editor of Spike Art Magazine, where she organized and moderated a panel on Cancel Culture. She founded the new art and criticism publication, Caesura, a non-academic publication dedicated to art, poetry, and criticism.