Home To The Annual Art Pilgrimage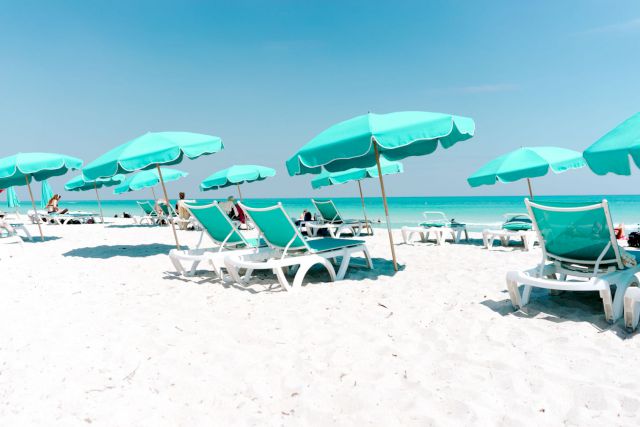 In this week's Shorty we're in Miami – just in time for one of the biggest and most important art fairs on the art agenda. Here, we tell you what other treats the city holds in addition to Art Basel Miami Beach. Made up of 236 collections in 39 countries, the third edition of the BMW Art Guide by Independent Collectors features a number of short texts that take a closer look into the vast world of collecting with new texts from Tel Aviv, London, and Barcelona.
For many in the art world, Miami represents an annual December pilgrimage to Art Basel Miami Beach and its numerous satellite fairs. The thirteen-year-old exposition—now arguably on equal footing with its European progenitor, in Switzerland—certainly has more than enough dazzle to sate the visual and conceptual appetites of even the most enduring lover of art, not to mention its marathon of after-hours delights. But for that very reason, too, so much of what Miami has to offer can easily fall by the wayside. Principal among new additions to the city is the Pérez Art Museum Miami (PAMM), which opened its doors to the public during Art Basel Miami Beach 2013. First appearing as the Center for the Fine Arts (CFA), in 1984, then reincarnated as the Miami Art Museum (MAM), in 1996, the museum now barely resembles its previous iterations. This is due in no small part to the 131-million-dollar architectural gem in which it is housed, courtesy of Swiss architectural duo Herzog & de Meuron, one of contemporary art's favorite museum designers. The PAMM also happens to be part of the Miami Art Museums Alliance (MAMA), initiated to increase the city's international art profile in the fifty-one weeks of the year when Art Basel isn't in town and to coordinate programming across Miami's relatively nascent but ever-improving cadre of institutions. Miami also leads America in its number of publicly accessible, private collections, all of which are well worth a look. But, the ever-more-popular field of street art is where Miami truly shines—especially in Wynwood. Late real-estate genius Tony Goldman began redeveloping this district of warehouses in 2009. While other cities have clamped down on street art and their developers—such as New York's former street-art mecca 5Pointz—and done their best to eradicate spray and stencil art, Goldman essentially legalized it, attracting landmark works by Shepard Fairey, Os Gemeos, Ryan McGinnes, and AVAF, among others.
Alexander Forbes is a New York based art writer and critic, currently serving as Artsy's News Editor. Prior to relocating to New York, Alexander was based in Berlin as the European Editor for artnet and German Bureau Chief for Louise Blouin Media.