Art Superstars and Local Specialities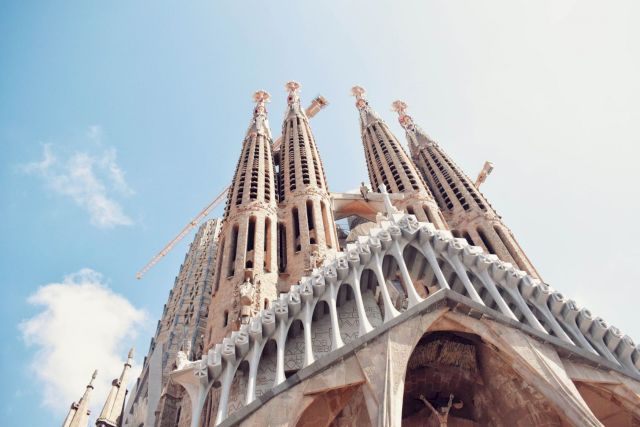 With summer officially upon us, we turn our attention to a holiday destination that is not only known for it's sun, sea and sand but also for its long standing history in contemporary and Spanish art as well as its yearly transformation into a paradise for video art lovers.
Made up of 236 collections in 39 countries, the third edition of the BMW Art Guide by Independent Collectors features a number of short texts that take a closer look into the vast world of collecting with updated texts from London, Paris and Beijing and new texts from Venice, Miami and Basel.
Moving pictures in the windows of chic boutiques, in dimly lit bodegas, or stylish tapas bars. Once a year, the Catalan metropolis of Barcelona transforms into a paradise for lovers of video art. During the ten-day spring Loop Festival, artist videos are shown in approximately one hundred locations—sometimes in subtle locales, sometimes more prominently displayed. For the final three days of the Loop Festival, the Loop Fair takes place, attracting an international art community to the already 1.8 million inhabited city. The fair is located in the rooms and suites of a four-star hotel, which are then turned into "black boxes", making an ideal setting for viewing video works in. During this time it is also perhaps the best opportunity to learn about local institutions and galleries. While the Museu Picasso and the Fundació Joan Miró focus on the works of these two art superstars, it also features complimentary smaller exhibitions, the Fundació Antoni Tàpies repeatedly distinguishes itself with a decidedly contemporary program that, in addition to its collection, shows artists ranging from Allan Kaprow to Jeanne Faust. Opened in 1995, the Museu d´Art Contemporani de Barcelona (MACBA), located in a blinding-white Richard Meier building in the trendy Raval district, has an excellent collection of Spanish and international art from the 1950s to today. Temporary exhibitions are devoted to the latest trends but also to earlier avant-garde movements, with side-glances to architecture, performance, dance, and film round off the program. From here it's just a few steps to one of the most exciting commercial galleries: Àngels Barcelona is specialized in conceptually charged and socially critical photography, film, and video art—for example, by Harun Farocki or the young Peruvian Daniela Ortiz. Director Emilio Álvarez is also a big inspiration for the local art scene: he's on the management team of the Loop, and his restaurant, Carmelitas, is a place to meet and casually look at video art while enjoying grilled artichokes and fresh octopus.
The journalist couple Nicole Büsing and Heiko Klaas have been writing freelance art journalism and art criticism since 1997 for a variety of national and international art magazines and newspapers.