Reflecting the spirit of the city – rich and dynamic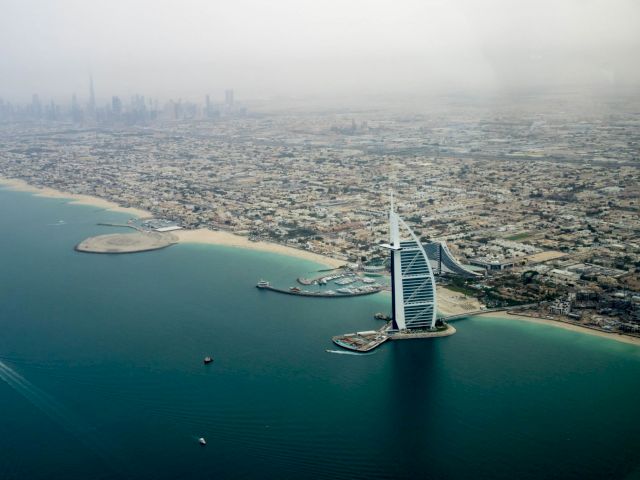 Taken from the third edition of the BMW Art Guide by Independent Collectors which features 236 collections in 39 countries, the Art Guide features a number of short texts that take a closer look into the vast world of collecting with new texts from New York, Moscow and Miami.
Dubai's art scene reflects the spirit of the city: contemporary, rich, and dynamic. In less than a decade Dubai has become one of the most prominent centers of the international art market—and for several good reasons: first, there's the key protagonist of the development of Dubai's local scene, Art Dubai, an enormously successful art fair, founded in 2007, which takes place every March at the hotel Madinat Jumeirah. Second, Christie's had already transformed the city into a Middle Eastern center for the international secondary art market by launching its first Dubai-based auction of international modern and contemporary art in 2006. Other factors favorable to Dubai's art industry are the cosmopolitan character of the city and its prosperous economy. The business-friendly environment has facilitated the establishment of interesting art galleries, including Cuadro Fine Art Gallery and Opera Gallery, which have settled around the Dubai International Financial Centre (DIFC) Gate Village. Another gallery hub is the industrial area Al Quoz, where The Third Line, Green Art Gallery, and Gallery Isabelle van den Eynde are located. March is the best time to discover Dubai's art scene, not only because of Art Dubai but also events like Design Days Dubai, a fair devoted to various facets of design, and Sikka Art Fair, which focuses on emergent art from the United Arab Emirates, initiated by the governmental Dubai Culture & Arts Authority (DCAA). Every two years these events coincide with the Sharjah Biennial, organized by Dubai's neighbor emirate Sharjah. As the entire region invests enormous resources in the arts, large institutions are emerging in the region, including the National Museum of Qatar or the Louvre Abu Dhabi, both designed by French architect Jean Nouvel. There's also the Guggenheim Abu Dhabi, designed by Frank O. Gehry, and the Performing Arts Centre designed by Zaha Hadid. Once the construction of these museums is completed, there will be even more reasons to explore this colorful region.
The freelance journalist Silvia Anna Barrilà is specialized in the art market. Since 2008 she has been writing for the Italian financial newspaper Il Sole 24 Ore and for international media covering art, including Damn, Auction Central News, Artinvestor, and Monopol.