Not lost one bit of its attraction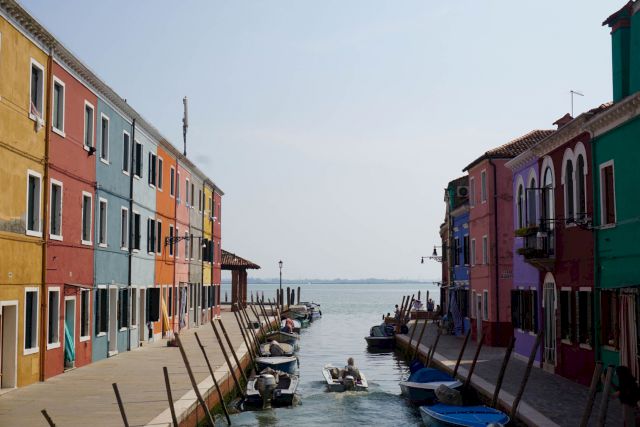 Here at the BMW Art Guide by Independent Collectors we like to make it our personal mission to ensure that our readers not only know about the 236 private yet publicly accessible collections that are available worldwide, but to also provide background snippets into the art of collecting in the form of "Shorties".
These small but perfectly formed texts delve into the vast world of collecting, discussing topics such as architecture, auctions and art fairs in relation to the contemporary art collector. In addition to this, the third edition brings updated city texts from Paris, London and Beijing, as well as brand new insights from cultural hubs such as Tel Aviv, Moscow and Barcelona to name but a few.
First up on the Shorty list is a city that art lovers around the world are talking about: Venice
Venice is known the world over for its extraordinary beauty and legendary canals. But in the context of art there is another reason for its fame: the Biennale. Every two years the art world gathers in the Giardini and at the adjacent Arsenale for the oldest and most prestigious art biennial in the world. Founded in 1895, the Venice Biennale has not lost one bit of its attraction and significance.
But contemporary art in Venice no longer ends with the Biennale. The city has institutions such as Fondazione Bevilacqua La Masa, which promotes exhibitions of well-known international artists, such as Hiroshi Sugimoto and Simon Starling, among others, and also fosters emergent artists with a residency program. Another nonprofit organization is the Fondazione Giorgio Cini, which is committed to the promotion of Italian twentieth-century glass and, moreover, the restoration of the monumental site on the island San Giorgio Maggiore. It also hosts major exhibitions of contemporary art on occasion of the Biennale. Furthermore, there is the Fondazione Querini Stampalia, which owns a collection of Old Masters but also integrates contemporary art into its exhibition program. A recent addition to the Venetian art scene is the Fondazione Prada at Ca' Corner della Regina, established by fashion designer and art collector Miuccia Prada and her husband, Patrizio Bertelli, in 2011. It hosts important exhibitions, including the 2013 restaging of Harald Szeemann's historical show "When Attitudes Become Form", first exhibited in 1969 at Kunsthalle Bern. And even if Venice is not a relevant center for the art market, there are some interesting galleries, such as the Galleria Michela Rizzo, Caterina Tognon, and the historical Galleria Il Capricorno, founded in 1970 by prestigious art dealer Bruna Aickelin—all of which attest to Venice being much more than "just" the Biennale.
The freelance journalist Silvia Anna Barrilà is specialized in the art market. Since 2008 she has been writing for the Italian financial newspaper Il Sole 24 Ore and for international media covering art, including Damn, Auction Central News, Artinvestor, and Monopol.