It's seemingly everywhere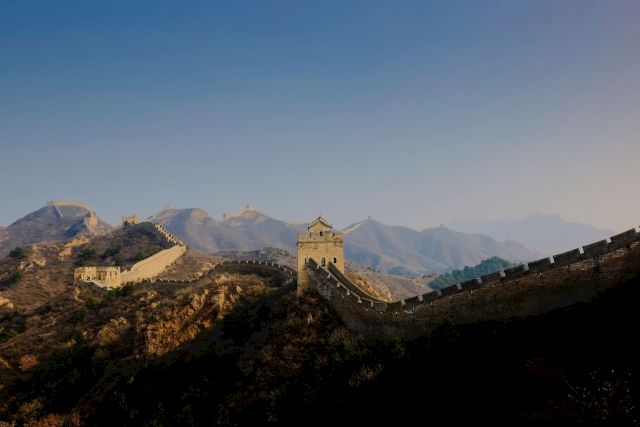 The second volume of the BMW Art Guide by Independent Collectors does not just feature 217 art collections in 41 countries, but also documents some experiences and insights, that the editorial team and authors thought are worth sharing. Therefore, numerous Shorties, short texts, take a closer look at specific topics such as the meaning of international art fairs or the moment when a collector realizes that he could fill a wall twice over with art.
In addition, seven Shorties focus on art metropolises around the world. We have already introduced you to some – like Berlin, Buenos Aires or New York - in the past few weeks. Up next is the exciting and exotic megacity of Beijing! Enjoy the read."Since the opening of the Chinese economy in the 1980s, the Chinese art market has been rapidly expanding, later experiencing a boom and eventually making headlines around the world. Works by Chinese artists command record prices, and the local Beijing scene has grown like wildfire. But asking where the "hot spot" of Chinese contemporary art is yields no reliable answer; it's seemingly everywhere. Coinciding with attention paid to Chinese artists is the exploding price of Chinese real estate, which often forces artists to move elsewhere. New artist neighborhoods and complexes are constantly emerging, and the art scene develops as quickly as the Chinese economy itself. The most well known art address is 798 Art Zone, also called Dashanzi Art District, in the northeast part of the city. The former factory site has evolved in recent years as a magnet for galleries and creative people. Not far away are other artist quarters, like the Jiuchang Art Complex, the Caochangdi district, or the artist colony Songzhuang Art Community. Among the important galleries in Beijing are the Aye Gallery, the Long March Space, White Space Beijing, and, of course, the international galleries that have opened branches here, including Pace of New York, the Italian Galleria Continua, or the Swiss galleries Boers-Li Gallery and Galerie Urs Meile. If you're looking to learn more about Chinese art history, visit the National Art Museum of China (NAMOC), which features Chinese art from antiquity to today. More contemporary is the program of the Ullens Center for Contemporary Art (UCCA), which was founded by the Belgian collectors Guy and Myriam Ullens. New art can also be discovered in exhibitions at the CAFA Art Museum of the Beijing Art Academy, or during the Art Beijing art fair, in April, and during the Beijing Biennale, in October."
by Silvia Anna Barrilà
The freelance journalist Silvia Anna Barrilà is specialized in the art market. Since 2008 she has been writing for the Italian financial newspaper Il Sole 24 Ore and for international media covering art, including Damn, Auction Central News, Artinvestor, and Monopol.