The Unconventional City of Art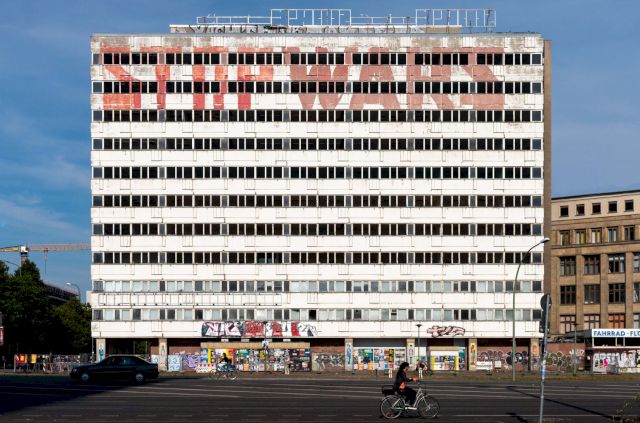 Taken from the fourth edition of the BMW Art Guide by Independent Collectors which features 256 collections in 43 countries, the Art Guide features a number of short texts that take a closer look into the vast world of collecting with new texts from Los Angeles, Shanghai and Sydney.
In Berlin, it is still possible to find undiscovered spaces with provisional charm. The newest trend: former breweries are being converted into exciting locations for art. Here, the collector and medical equipment entrepreneur Hans Georg Näder, originally from Lower Saxony, is transforming the former Bötzow Brewery into a multifunctional complex for working, dining, and looking at art, while the German and Swiss couple Burkhard Varnholt and Salome Grisard run the Kindl – Zentrum für zeitgenössische Kunst inside a former brewery in Neukölln. A pulsating international art scene gathers at openings in the galleries of Mitte, Charlottenburg, or Kreuzberg, where the architectural dimensions also make more of an impression than in other locations around Germany: Johann König Galerie presents exhibitions in the roughly 800-square meter space of a former church, Sprüth Magers occupies a former dance hall, and Blain/Southern the old Der Tagesspiegel printing plant. The Martin-Gropius-Bau always attracts visitors with prestigious exhibitions, like Tino Seghal or Thomas Struth. And C/O Berlin dedicates exhibitions to world famous photographers such as Steven Shore or Sebastião Salgado in the former Amerika Haus, across from the Bahnhof Zoo train station. Since 1998, the Berlin Biennale has been instigating contemporary discourse with new artistic positions. But new impulses can always be found: almost every evening, art enthusiasts can participate in intellectually stimulating events—artist talks, performances, or video screenings. And the art market? Gallery Weekend, which takes place around May 1, attracts hundreds of international collectors to the city. Via VIP shuttle or bike, visitors can hit about fifty galleries. At the start of the fall art season, in September, there's Art Berlin Contemporary (ABC), which sees itself as something quite other than a traditional art fair. It is embedded in Berlin Art Week, which every year offers a fireworks display of openings, performances, and talks. This much is clear: a regular visit to Berlin is mandatory for all art fans.
The journalist couple Nicole Büsing and Heiko Klaas have been writing freelance art journalism and art criticism since 1997 for a variety of national and international art magazines and newspapers.