A New Home for Miami's Art Scene
On the opening of the Jorge M. Pérez Museum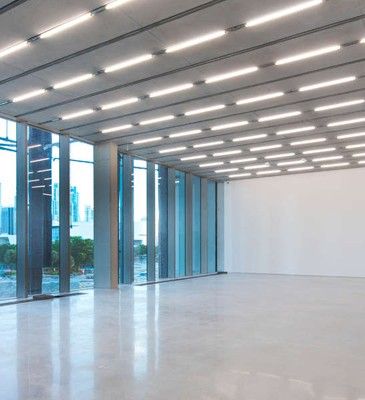 PAMM, overview gallery, photo by Daniel Azoulay photography
Once a year, at the beginning of December, Miami turns into an international art hub with the arrival of art fair Art Basel Miami Beach. During the rest of the year, the art hype tends to disappear and the events besides the fair seem to revolve around prominent private collections located in the city – at least so far.
This is set to change with the opening of the long-awaited Jorge M. Pérez Art Museum Miami (PAMM). The new institution, designed by Swiss star architects Herzog & de Meuron, opened its doors right in time for Art Basel Miami Beach on the 4th of December 2013 and is intended to serve as a catalyst for a broader art oriented community. Art lovers should now be attracted to the city, not only at the beginning of December, but the whole year round.
It is representative of the city's dynamic that the building is named after one of Miami's prominent collectors Jorge M. Pérez who donated 40 million dollars to the museum. It has become a local interest of collectors and property developers to turn the city into a global cultural destination – although the cooperation amongst the city's collectors is not always entirely harmonious.
In general, voices in Miami are hopeful and people see the new museum as a great chance to give the art scene more substance. At the same time, expectations are high, as the institution caries a great responsibility for setting the artistic agenda and shaping the city's image.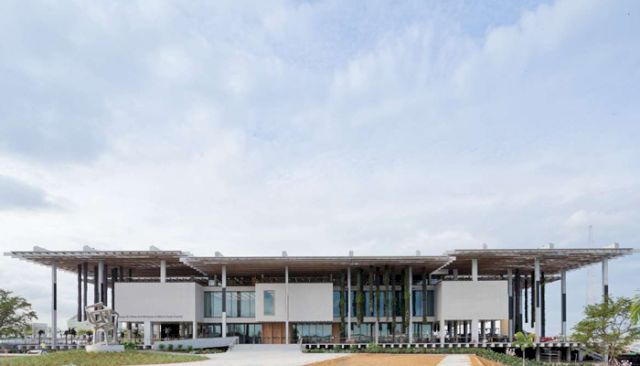 Seen on a larger scale, developments in Miami seem to speak of a global "trend". Hong Kong for instance - a city in which the art scene has similarly been shaped by an art fair - is now also counting on an impressive new museum to secure a sustainable art scene all year round. Also, of course, there is the famous example of Abu Dhabi where authorities are creating three different museums at once.
It will be interesting to observe how the local cultural communities, as well as an international audience, will react to and accept these new institutions.
All images courtesy of PAMM