Where Private Collectors Show Their Support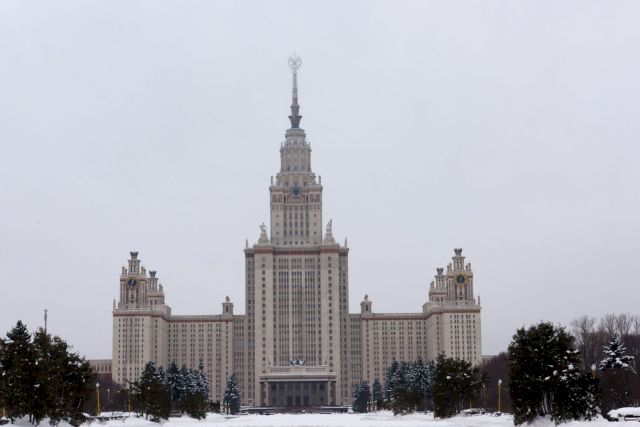 Taken from the third edition of the BMW Art Guide by Independent Collectors which features 236 collections in 39 countries, the Art Guide features a number of short texts that take a closer look into the vast world of collecting with new texts from Miami, Tel Aviv and London.
Despite of the omnipresent threat of censorship, Moscow has developed a vibrant contemporary art scene, thanks primarily to the support of Russian business tycoons and private collectors. The city's premier art center is the Garage Museum of Contemporary Art, founded in 2008, by collector Dasha Zhukova. Devoted to organizing exhibitions and fostering research and education, it is named after its first location, a former bus depot, built in 1926. Currently still located in a pavilion, the center is getting a makeover from Dutch architect Rem Koolhaas, who is renovating the famous 1960s Vremena Goda restaurant, which will become the museum's permanent home. Another active institution is V-A-C Foundation, established by gas magnate Leonid Mikhelson in 2009, who aims to integrate Russian contemporary art into national and international discourse. Equally as committed to supporting Moscow's art scene are Russian collectors like Sergey Gridchin, who founded the Gridchinhall Art Center, in 2009, and Maria Baibakova, who launched Baibakov Art Projects, in 2008. Among the state-owned institutions is the Moscow Museum of Modern Art (MMOMA), which is spread out over four locations. More focused on the twenty-first century is the National Centre for Contemporary Arts (NCCA), an exhibition and research organization that was crucial for the reorganization of artistic life in Russia during the 1990s. Since 2008, the NCCA and the MMOMA have been organizing the Moscow International Biennale for Young Art, which is dedicated to artists younger than age thirty-five. Russia's largest biennial, however, is the Moscow Biennale of Contemporary Art, which was launched in 2005 and takes place in September, alongside the art fair Cosmoscow. As for Moscow's galleries, the most interesting programs are held by XL Gallery,Regina Gallery, Guelman Gallery, and Aidan Studio, all of which are located at Winzavod Centre for Contemporary Art, a former nineteenth-century brewery and later wine-bottling factory, now also home to a variety of artists' workshops and showrooms.
The freelance journalist Silvia Anna Barrilà is specialized in the art market. Since 2008 she has been writing for the Italian financial newspaper Il Sole 24 Ore and for international media covering art, including Damn, Auction Central News, Artinvestor, and Monopol.