The Heart of the Asian Art Market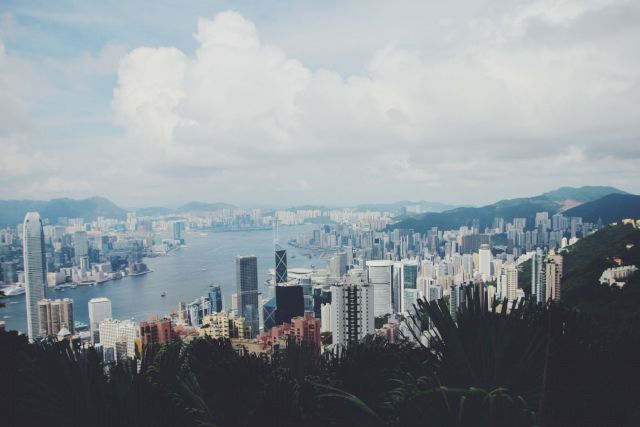 Hong Kong is without a doubt the center of the Asian art market. In addition to the international auction houses Christie's and Sotheby's, numerous art galleries have set up shop in the skyscrapers of the Central District, Hong Kong Island's buzzing financial hub. Influential Chinese representatives like Pearl Lam Galleries are found here, in addition to Western protagonists like Gagosian, White Cube, Galerie Perrotin, or Massimo De Carlo (MDC). In 2011, Art Basel took over the local fair Art HK, completing another step on the way to Hong Kong's transformation into an art market giant. The next big event on the agenda is the planned 2019 opening of M+, a major museum for visual culture. This will host, among other treasures, the core of the collection of Uli Sigg, one of the most important collectors of Chinese contemporary art. The Herzog & de Meuron designed museum will be part of the West Kowloon Cultural District, a vibrant quarter located directly on the harbor's waterfront. This area already enjoys several major museums, including the Hong Kong Museum of Art, which holds an excellent collection of Chinese paintings and calligraphy. The Hong Kong Arts Centre (HKAC) in Wanchai plays a pivotal role in the local arts scene, bringing together exhibition spaces, theaters, a cinema, and artist studios under one roof. Just as multidisciplinary is Tai Kwun—Centre for Heritage & Art, which is opening toward the end of 2016 in a former police station redesigned by Herzog & de Meuron. Other institutions worth visiting include Para Site, a nonprofit art space run by independent artists in the hip area of Sheung Wan, and the Asia Society Hong Kong Center in Admiralty. The trend towards contemporary art is positively expanding, seen in the rise of artistic hubs in Hong Kong's industrial areas. Chai Wan, for example, is now home to galleries like Platform China; and Wong Chuk Hang houses Spring, an art space dedicated to an international cross-disciplinary program of artist and curatorial residencies and exhibitions.
The freelance journalist Silvia Anna Barrilà is specialized in the art market. Since 2008 she has been writing for the Italian financial newspaper Il Sole 24 Ore and for international media covering art, including Damn, Auction Central News, Artinvestor, and Monopol.