Risky Business
Astrup Fearnley Museet – Oslo, Norway
Cao Fei, 'I. Mirror: A Second Life City', 2007 (video-still)
In 2001, a mysterious buyer made headlines for anonymously purchasing Jeff Koons' Michael Jackson and Bubbles for a record-setting 4 million GPB. Six months later, the acquisition was revealed to belong to the privately owned Astrup Fearnley Museet. Since then, the museum has gained worldwide notoriety, even though it had been founded nearly ten years earlier, in 1993, with an impressive array of contemporary art that pushes boundaries within the art historical cannon.
Founder Hans Rasmus Astrup began collecting French artists as a hobby in the 1960s but soon his aspirations grew and interests shifted toward German expressionism, including Anselm Kiefer, and eventually to the Young British Artists. When the Tate and Centre Pompidou both rejected Damien Hirst's Mother and Child (Divided) (1993), Astrup took a collection-defining risk and acquired the controversial piece, which comprises the carcasses of a calf and cow, both split down the middle and suspended in formaldehyde. Since then, the Astrup Fearnley Collection has purchased more than twelve additional works by Hirst, including Adam and Eve Exposed (2004), New Religion – The Fate of Man (2005) and Eulogy (2008).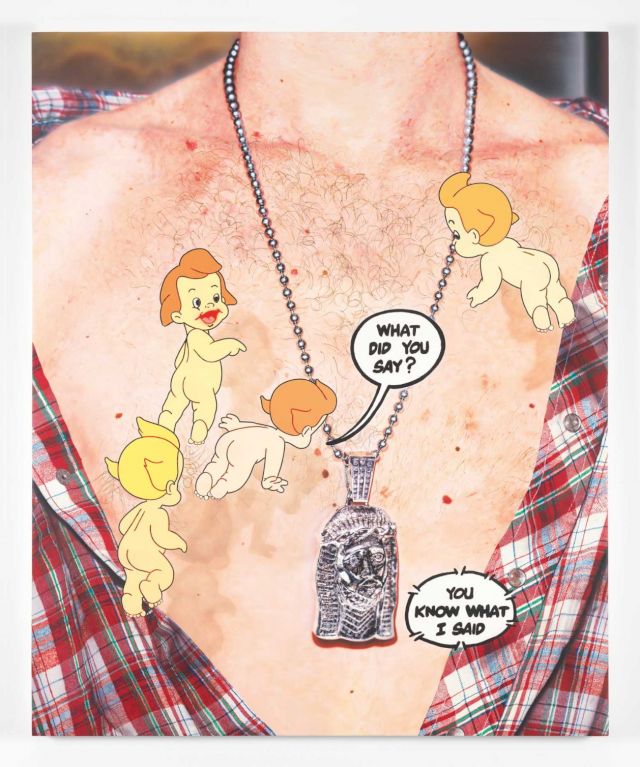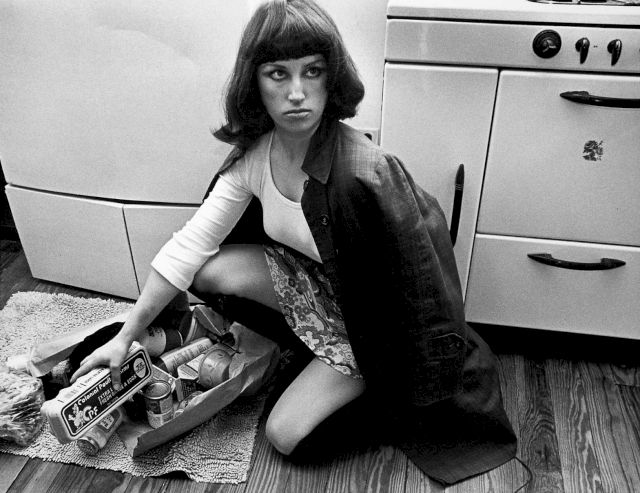 In the late 1990s, only a few years after the museum was inaugurated, however, the board of the Museet and Astrup deliberately shifted their attention to the United States, because "there was a large potential and a lot happening," Chairman of the Museet Bjørn Rønneberg says. "The United States was in the forefront of all of us at that time, business- and culture-wise." Some of the first American artists that the Astrup Fearnley Collection acquired were Richard Prince, Matthew Barney and Cindy Sherman, all of whom the board continues to follow and support. The Collection, for example, purchased Sherman's early black-and-white photographs Untitled Film Still #10 (1978) and Untitled Film Still #43 (1979) as well as her large-scale regally posed Untitled #466 (2008) more than a decade later.
The collection is now showcased within the Museet as well as in traveling exhibitions around the world. Figurative sculptures by the likes of Duane Hanson and Maurizio Cattelan can currently be seen at the Met Breuer in New York in its groundbreaking exhibition "Like Life: Sculpture, Color and the Body (1300–Now)," while the Museet in Oslo is holding a series of miniature exhibitions featuring the collection's most prominent artists in celebration of its 25th anniversary this year. In January, Sherman inaugurated this series, followed by Prince and Nate Lowman, whose exhibition is currently on view. Later this month, Dan Colen will take the stage until Koons comes in and then Frank Benson closes the year.
To develop exhibition programming that includes borrowed works from outside of the collection, Director of the Astrup Fearnley Museet Gunnar Kvaran often travels around the world to conduct studio visits. He and Rønneberg, among other board members and Astrup himself, also visit major art fairs and keep their eyes on the pulse. Recently, during Frieze Week in New York, 1-54 Contemporary African Art Fair made a strong impression and younger artists like Tschabalala Self and Michael Armitage have found themselves added to the collection's continuously evolving index.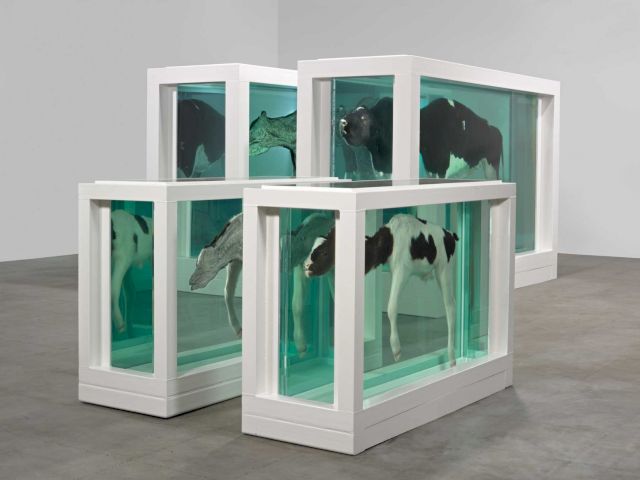 By having an established generation of pop icons like Koons and Prince alongside artists like Benson and Colen, it becomes clear that the board of the Museet and Astrup will never lose sight of the past. Yet by taking risks on artists who are relatively new to the market, such as Self and Armitage, one can tell that the vision of the Astrup Fearnley Museet will continue to push forward in daring ways that defy geographical or temporal categorization.
Emily Mcdermott is a writer and editor based in Berlin.
All images courtesy Astrup Fearnley Collection, Oslo, Norway