Portraiture Confronting a Land's Traumatic Past
The Walther Collection – Project Space New York – New York City
Portrait of Artur Walther / Photo: Orla Connolly
Devoted photography collector Artur Walther has grown his collection since the 1990s, cultivating one of the most expansive and prominent selections of African and Asian photography to date. In 2011, Walther brought this collection to a new, U.S.-based audience with the inauguration of The Walther Collection Project Space in Chelsea, New York.
The collection ranges from nineteenth century to contemporary works, due to Walther's keen interest in how African photography fits into the broader history and ethnography of the continent. If there's one thing I learn during my visit at the collection, absorbing these images in such an austere, white, and arrestingly quiet space, is that it's impossible to consider these artworks without first acknowledging both the legacy that European colonialism had, and the apartheid and numerous civil wars endured. These photographs break the rigidity of the conventional portrait format, and serve in equal parts archives as they do creative pieces.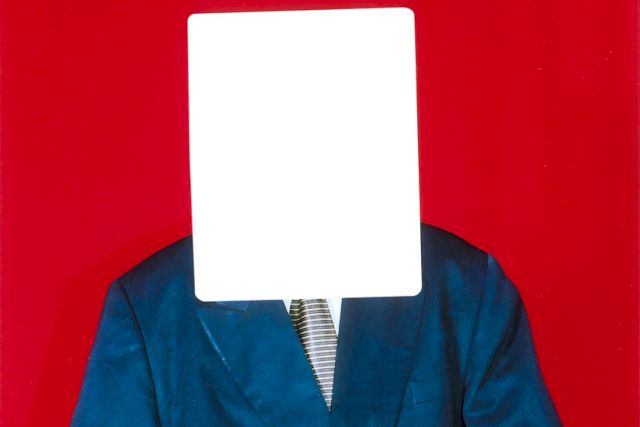 The latest show at The Project Space, 'A Metaphorical Biography', is a retrospective of South African artist Santu Mofokeng that extends over the three decades of his career, and is being installed as I wander. The pieces are not arranged by date but by story, a trend at The Walther Collection, where the concept of the exhibition always takes precedence. If the collector cannot acquire the work he needs, he will seek to borrow one from other collections. One piece that strikes me in particular is entitled 'Concentration Camp Graves, Brandfort, 1999'. While at first glance inconspicuous, it shows an unmarked gravesite for Afrikaner victims of the Anglo-Boer war, which took place in South Africa at the turn of the twentieth century, and it sustains these lives within its image.
The collection also creates visibility on contemporary communities. In Zanele Muholi's monograph book, co-published by The Walther Collection and Steidl, photographic portraits of lesbians and trans-gendered individuals living in South Africa confront the viewer with proud looks. They examine a minority community's issues of sexuality and gender representation with empowerment and grace.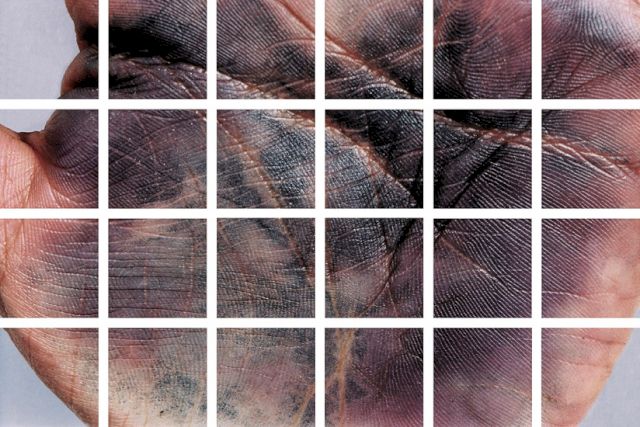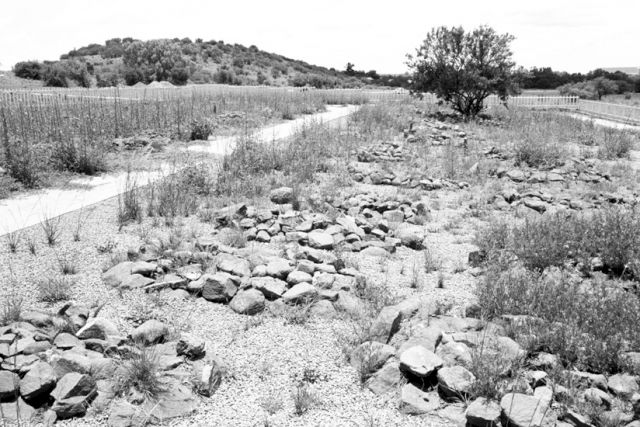 In Northern Uganda, contemporary photographer Martina Bacigalupo came across discarded ID portrait plates with the faces of its subjects removed. These portraits came from the Gulu Real Art Studio, where ID photos were created by printing a full-length portrait and cutting out the head shot, as it was cheaper than creating multiple "passport-size" photographs. As these photographs were needed for driver's licenses, new jobs, and loan applications, they symbolized a fresh start for civilians who had been affected by civil war for more than two decades. By choosing to display these faceless portraits, Bacigalupo brings light to this issue in an objective way, always managing to keep a certain distance from her subjects, and never cheapening them with superfluous emotion.
While the collection raises important questions about race, gender, and the many experiences communities in Africa have faced over generations, it also manages to transcend serving the purpose of ethnographical archives, providing a contemporary reflection for both beauty and hope.
With the current exhibition, The Walther Collection Project Space brings together photographs that deal with complex historical issues, which are neutrally presented in its modern white cube setting. Situated in the West Chelsea Art Building, the collection's cosmopolitan perspective offers both new discoveries and modern masters.
Cecilia Salama was born in London, England and graduated from Brown University in 2012 with a BA Hons in Visual Arts. She is an artist living and working in New York and also writes several culture publications including the Opening Ceremony blog and the IRL Mag.
All images via The Walther Collection – Project Space New York