Nicole Berry
Executive Director of The Armory Show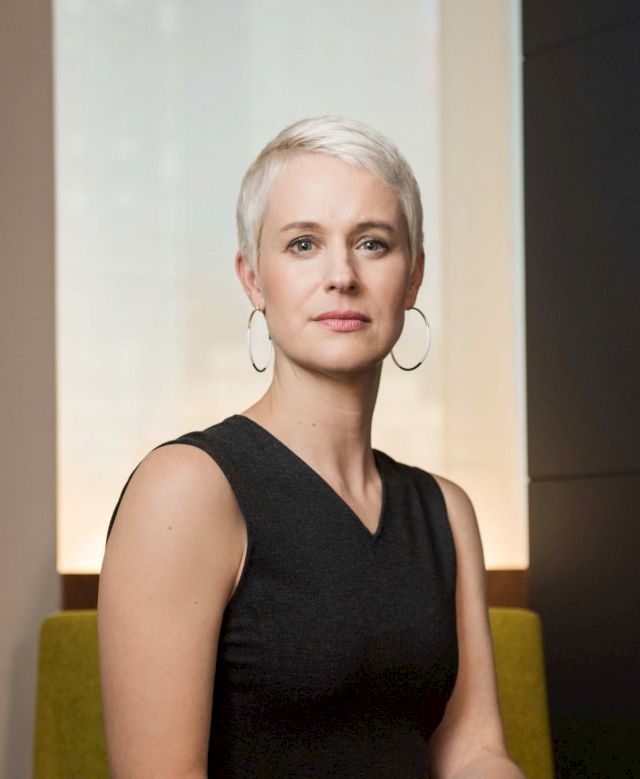 Nicole Berry. Photo: Teddy Wolff
Tell us a little bit about the history of the fair
The Armory Show was founded in 1994 at The Gramercy Park Hotel by New York gallerists who sought a platform to present and promote new voices in the visual arts. It was the first "hotel fair" of its kind, with dealers using the rooms of the hotel to showcase their works by day, and sleeping there by night. By the late 1990s, The Gramercy International Art Fair had become an important platform for promoting contemporary art to a larger audience of art patrons, from New York and abroad. That vision, creating a commercial and cultural convergence of the best international art in the heart of New York City, remains the bedrock of what The Armory Show stands for today. This year we're celebrating the fair's 25th Anniversary; it's an opportunity to look back to the fair's roots and revisit its impact on not only New York's art scene, but also the larger international art scene as we look to the future.
How do you, as fair executive director, ensure that the event stays contemporary and current in the fast-paced world that is the art market?
As New York's premier art fair, we engage with the highest level of curators, artists, and collectors. Our international exhibitors bring their most desirable and relevant artworks to the fair, whether it be work by emerging or established artists, or historical presentations by recent rediscoveries. We also encourage solo and dual artist presentations. This year, we have over 50 new exhibitors to the fair, including our first gallery from Tunisia. As the executive director of The Armory Show, I strive to ensure that each year we have a high caliber of new exhibitors, both local and international, and that their presentations are rigorous, focused, and carefully selected. This year, we welcome first-time exhibitors Selma Feriani Gallery from Sidi Bou Said, A Gentil Carioca from Rio de Janeiro, Öktem&Aykut from Istanbul, and ShanghART Gallery from Shanghai, to name a few. Several galleries who exhibited at the first fair in 1994 are also returning, including 303 Gallery, Tanya Bonakdar Gallery, Galerie Krinzinger, and Zeno X Gallery.
We also work with a different curatorial team each year to ensure that we're presenting the most relevant and compelling new voices in the visual arts. This year, Lauren Haynes of the Crystal Bridges Museum of American Art in Bentonville, will bring together many younger African American diaspora artists exploring figuration and abstraction. Sally Tallant, the recently appointed Executive Director of the Queens Museum, has organized Platform, our curated special-projects section, which will feature new works by a roster of internally renowned artists, including Ryan Gander, Pascale Marthine Tayou, and Xaviera Simmons to name a few. And then Presents, which is devoted to solo- and dual-artist presentations by young galleries, will offer visitors a chance to see new work made by emerging artists.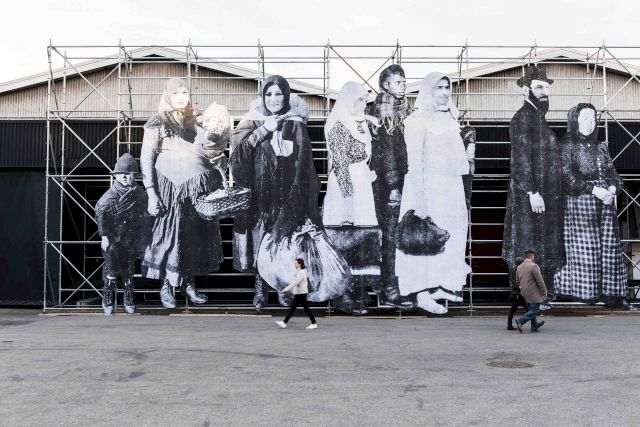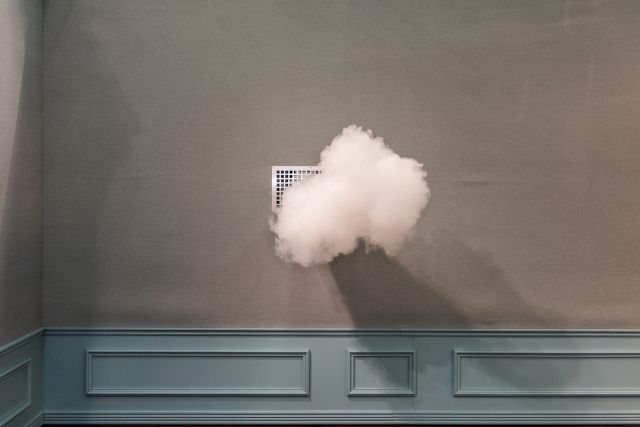 Is there something in this year's program that you are particularly looking forward to? What do the artworks being presented at this year's fair reveal about the current trends and market?
I am thrilled that there will be so many presentations focusing on female artists. In particular, I'm looking forward to Konig's all female presentation with works by Alicia Kwade, Tatiana Trouve and Claudia Comte; works by Jorinde Voigt at David Nolan Gallery, a historical solo presentation of Lynn Hershman Leeson works at ShangART, Dorothea Tanning at Alison Jaques, and works by Fiona Rae at Galerie Nathalie Obadia in the Galleries section.
What advice do you have for the collectors that will be attending the fair this year?
The Armory Show is located in central Manhattan, which means collectors have the ability to return again if they didn't see everything in one day. I would advise people to take full advantage of seeing the curated sections, and discovering the site-specific works in Platform. Connecting Pier 94 and the VIP lounge in Pier 92 will be the much- anticipated installation of Leo Villareal's 75 Sky Ceiling. At 70 feet, this is the largest digital media work the fair has ever presented, and we're thrilled to be doing so in conjunction with Pace Gallery. Finally, for those newer to collecting, the presentations in Presents, the section for young galleries, are well worth exploring. Artworks here are often more affordable than that of the main gallery presentations, providing a fresh and more accessible perspective for a burgeoning collector.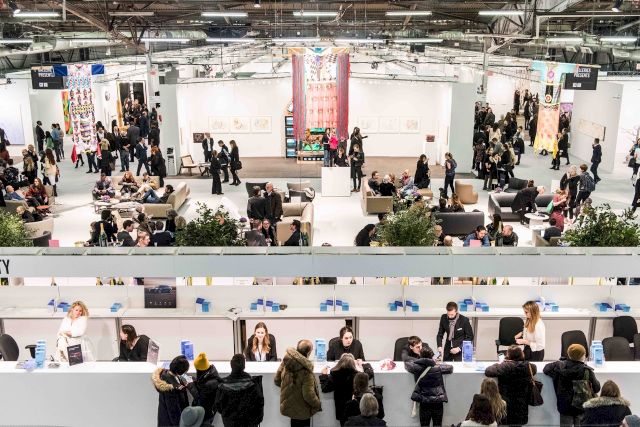 In addition to The Armory Show, what exhibition or event is on your "must-see" list?
We are thrilled to have so many fantastic exhibitions on view in New York coinciding with presentations at the fair. My highlights would be peter campus's first major US retrospective, Video Ergo Sum at the Bronx Museum, opening March 6. Peter's work will also be on view at the fair at Cristin Tierney's booth and in Times Square for their Midnight Moment series. Also, Mark Mander's Public Art Fund commission, Tilted Head, opens during the week of the fair in Doris C. Freedman Plaza at the southeast entrance to Central Park; Mark will be well-represented at the fair at Tanya Bonakdar's booth, as well as at the booth of Antwerp-based gallery Zeno X. Lastly, Siah Armajani's Platform presentation aligns with The Metropolitan Museum of Art's Siah Armajani: Follow This Line, the first major U.S. retrospective of the preeminent Iranian-American artist, opening February 20.
All images courtesy The Armory Show, New York