Bosse & Baum – London, United Kingdom
Ambitious perspectives in Peckham
France-Lise McGurn, 'Mondo Throb', 2016. Courtesy Oskar Proctor and Bosse & Baum
Peckham has something of a reputation among London boroughs. Just a few years ago, it would have been off the radar for many collectors, and yet now it has an undeniable cachet as the edgy home to many younger artists' studios, thanks to cheap rents and young artistic community. One of the art spots showcasing experimental young work from the area is Bosse & Baum, just around the corner from Peckham Rye rail station, as well as a handful of galleries such as Hannah Barry and Arcadia Missa.
Founded in 2013 by Alexandra Warder and Lana Bountakidou, the space has had previous lives as a church and warehouse, and still retains the peaked roof and studded metal beams to prove it. "Peckham is an important location for us," say Warder and Bountakidou. "We were fortunate to find a converted warehouse, which could accommodate the large scale exhibitions we wanted to curate. Apart from the local community which we engage with, there is a smaller ecosystem of young galleries in the area. Many artists, writers, curators and journalists live and frequently visit the area, which is important network for a young gallery and thriving art scene."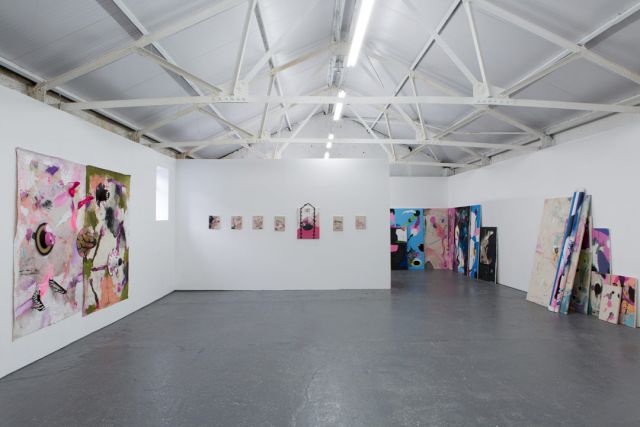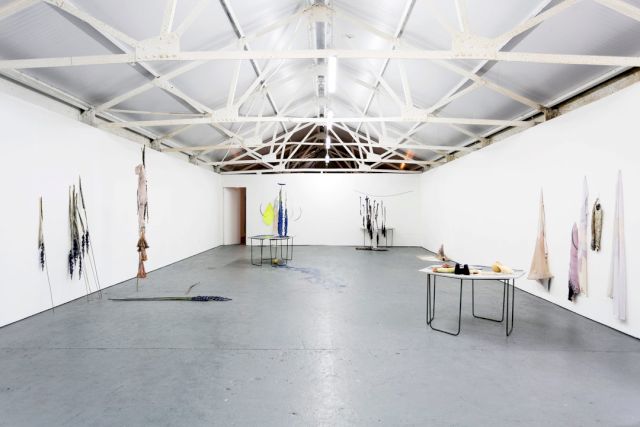 Today, the gallery's program promotes new developments in arts, as well as visual culture more widely. "The gallery has a strong focus on performative art practices, with an active events program which accompanies exhibitions, bringing current discourses to the attention of new audiences both in the local community and internationally." Recent exhibitions have shown video works (Chloe Dewe Mathews, "Congregation", 2015), group shows ("Artificial Arcadia", 2015) and paintings (France-Lise McGurn, "Mondo Throb", 2016). These works are often accompanied by a strong events program. One such event was the "Midnight Walks" series of artist-led trips around the city, curated by Bosse & Baum for Art Night 2016, where artists Miriam Austin, May Hands, Sarah Hardie and Nicole Vinoku took groups of audience members on an investigation into the concept of walking, cities and performance.
Often, it's difficult for young galleries to create a space that can live up to the ambitions of the equally emerging artists they're working with. Bosse & Baum, on the other hand, are always thinking bigger, focusing on more elaborate mediums, such as performative art practices and large-scale installations. Bountakidou and Warder are convinced that younger galleries such as themselves should look to the future to find new ways of showing work: "The London art scene is always shifting. Currently, younger galleries are producing increasingly more challenging exhibitions and artists, working alongside the more established and international galleries and museums to institutionalize ephemeral practices. They are also leading discussions on new gallery models, how they should operate and are challenging the notion of art fairs."
by Josie Thaddeus-Johns
Josie Thaddeus-Johns is a writer and editor based in Berlin, covering art, music, film and more. She writes for the Guardian, Broadly, Creators Project, and others. She is currently working on her first novel.
All images courtesy Bosse & Baum, London