Tokini Peterside
Founder and Director, ART X Lagos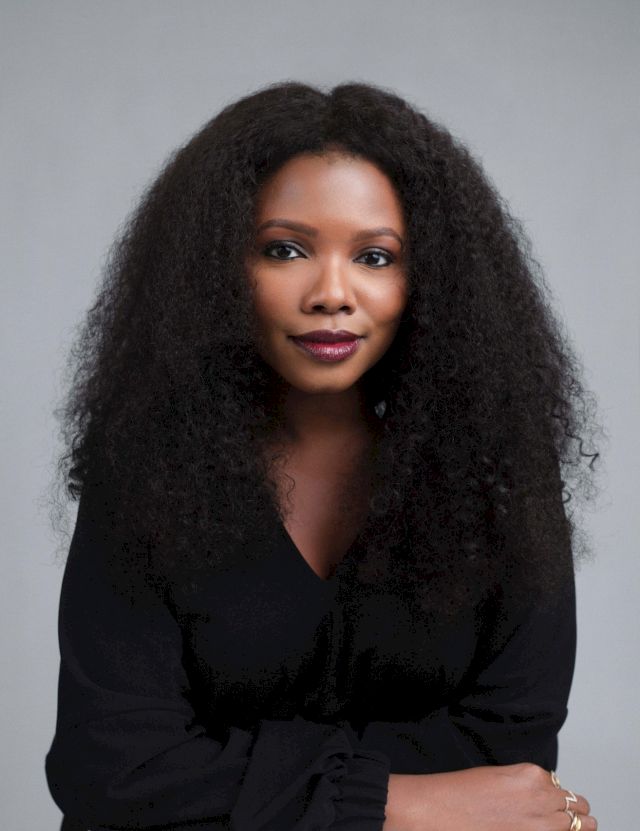 Tokini Peterside, Founder, ART X Lagos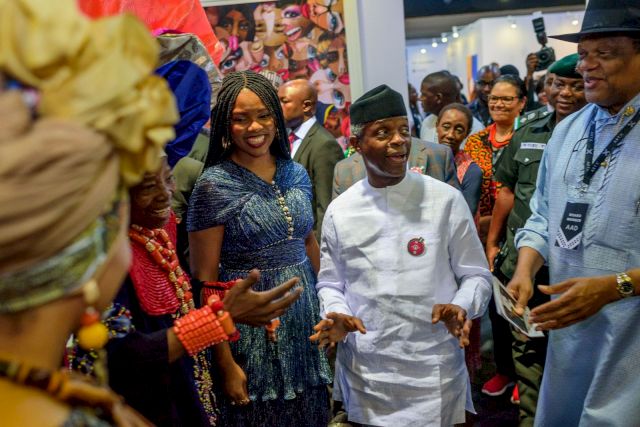 Tell us a little bit about the history of the fair ART X Lagos.
I created ART X Lagos in 2016 to establish a moment for Lagos on the global art calendar, to restore the visual arts to their rightful place in Nigeria's national consciousness, and to strengthen connections between Africa's key art world players, with Lagos as their capital.
I began collecting art in 2008 and became aware of the challenges faced by some African artists in those years, especially how cut-off they felt from the global art market, and how they desired the growth of our local collector base and the arrival of more collectors into the fold. I wanted to place art back on the agenda in Nigeria, and to better connect those artists who chose to maintain their studios and practices within the country (rather than emigrate), with the art scenes across Africa and internationally. Recognising Lagos' potential to become Africa's art capital (it is already the continent's fashion, film and music capital), I also sought to build an art season, akin to what you have at Art Basel, at which the city's most dynamic artists, galleries and spaces centre around an art fair at its core, showcasing the very best of the local art scene with hundreds of events for visitors to experience.
Due to the success of the previous five editions of ART X Lagos, our fair has opened up Nigerian collectors to collecting art from across the continent, creating a pan-African focus for many that did not exist prior to our emergence. We have catalysed and solidified Lagos's art season, and continue to support the burgeoning sector through meaningful collaborations with international artists such as Njideka Akunyili Crosby, El Anatsui, Yinka Shonibare, and Wangechi Mutu, raising Lagos' profile among the artist community as well as important institutions such as the Tate Modern, Centre Pompidou, Zeitz MOCAA, and The Smithsonian.
We see ourselves as ambassadors for Lagos, and tell the story of our city's potential and its importance loudly on the global stage.
Our next fair (our sixth edition) will run from November 4th to 7th at The Federal Palace, Lagos, with an extension online till 21st November at artxlagos.com.
How do you, as founder and director, ensure that the event stays contemporary and current in the fast-paced world that is the art market, and today affected by our global pandemic?
I don't obsess over trends within the art world, and always try to ensure that the fair instead reflects, and is relevant to, contemporary experiences in Lagos, Nigeria and Africa - its homebases. ART X Lagos is a unique fair in that it responds to its external climate quite directly, therefore our special projects, talks program and even our live visual art and music concert, are curated to speak to a central curatorial theme. In 2021 that theme is 'the restful ones are not yet born', a twist on the novel by Ayi Kwei Armah.
Our program is always innovative, and tries to take our collectors beyond their comfort zone, by introducing for example technology-enabled mediums of art. This began with video art, augmented reality and virtual reality special projects in earlier years, and will now culminate in us featuring, for the first time ever, at our sixth edition fair, a section dedicated entirely to NFTs, in partnership with SuperRare - the leading global platform for art NFTs.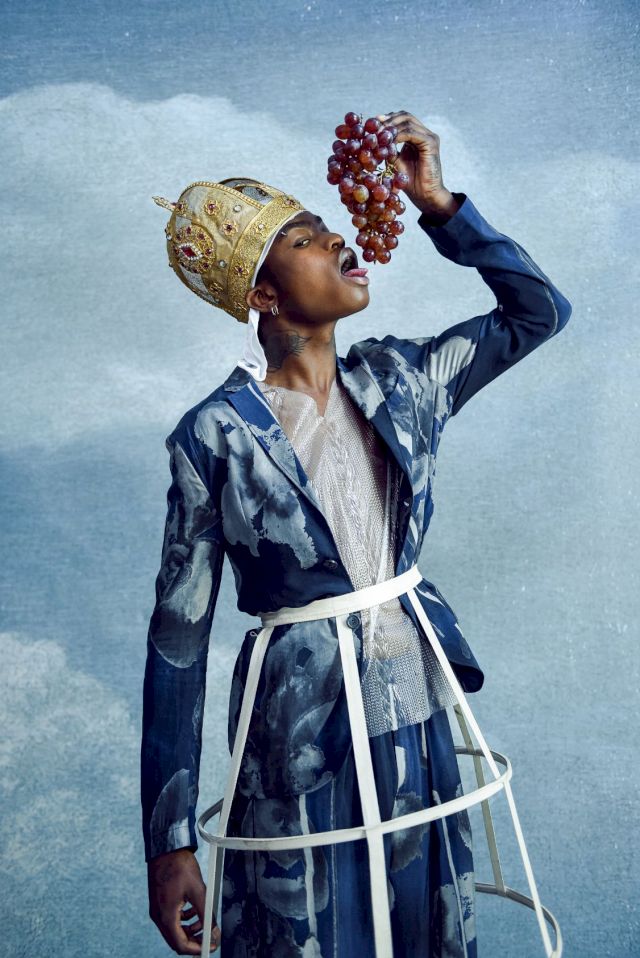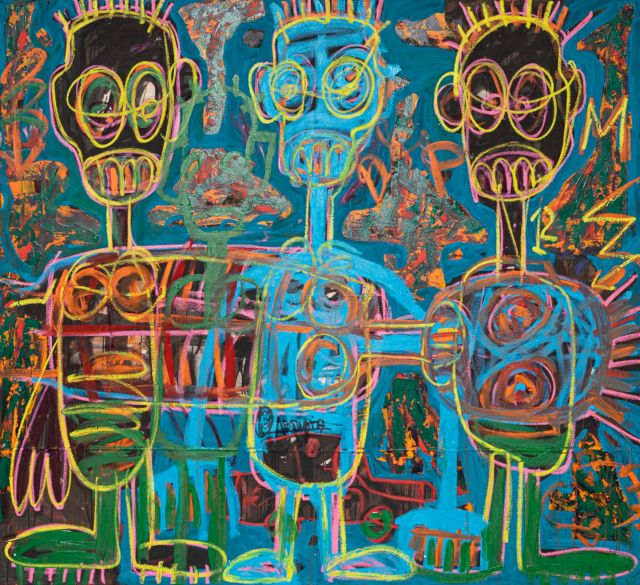 Is there something in this year's ART X Lagos program that you are particularly looking forward to?
I'm particularly looking forward to the digital special projects which will include - immersive multimedia exhibitions; a section on NFTs presenting 10 of Africa's future stars within the crypto space; a live film studio in which a short film will be made working with the fair's audience as its participants and actors. ART X Live! our live concert and exhibition will return with a stellar line-up of Africa's most exciting music and art talent, while ART X Talks will present a program of conversations centred on subjects such as the power of archives, the danger of a single story, going beyond collecting to build an ecosystem, and more.
We will also have showing within the galleries section of the fair, a number of artists about whom I am very excited such as Zanele Muholi (South Africa), Amoako Boafo (Ghana), Aboudia (Ivory Coast), JD 'Okhai Ojeikere (Nigeria) and Yusuf Grillo (Nigeria)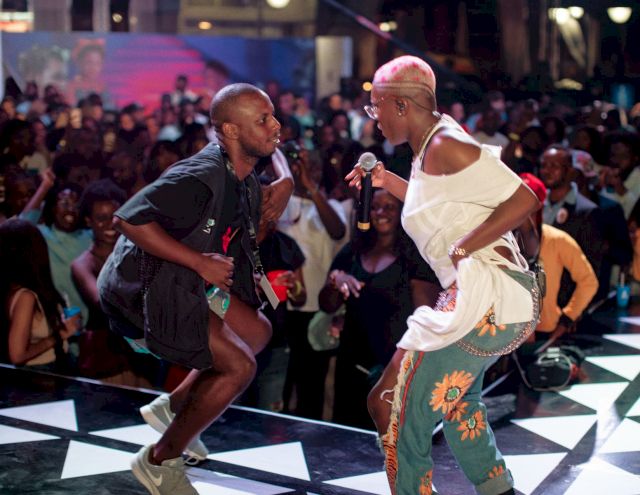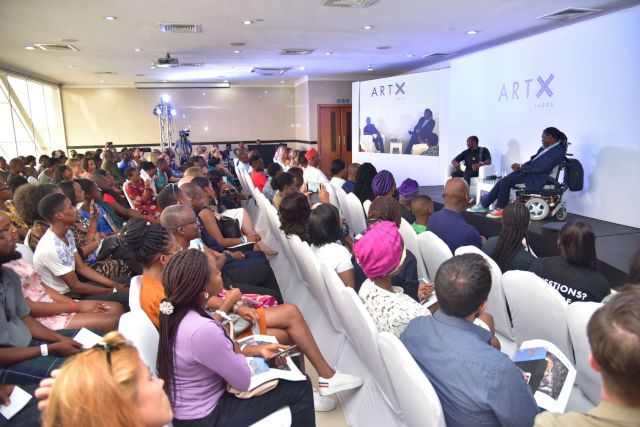 What advice do you have for the collectors that will be attending the fair this year? What are you expecting in terms of an international attendance?
My advice to collectors attending the fair would be to come with an open mind. There will be so much diversity to explore, ranging from photography that spans from the 1950s to the 2020s, as well as sculpture, NFTs and so much more. The fair will also embrace emerging technologies, which we know younger collectors are really looking forward to.
ART X Lagos is a truly international fair, and this year, we will be bringing together 30 leading galleries from varied countries such as Morocco and Martinique, Senegal and South Africa, Angola, France, the USA and more, to participate in our largest fair to date. There will be a lot to see and experience.
I would also like collectors to come ready to be provoked and spurred into action. The fair's special projects this year will touch on very real issues afflicting the African continent at the moment, and will strive to respond to the question - what needs to be done, thought, built or rebuilt, for Africa to realise the future it so ardently desires and deserves.
What do the artworks being presented at this year's fair reveal about the current trends and market?
The exceptional artworks at this year's fair, indicate to me that the rise of artists of African origin is here to stay.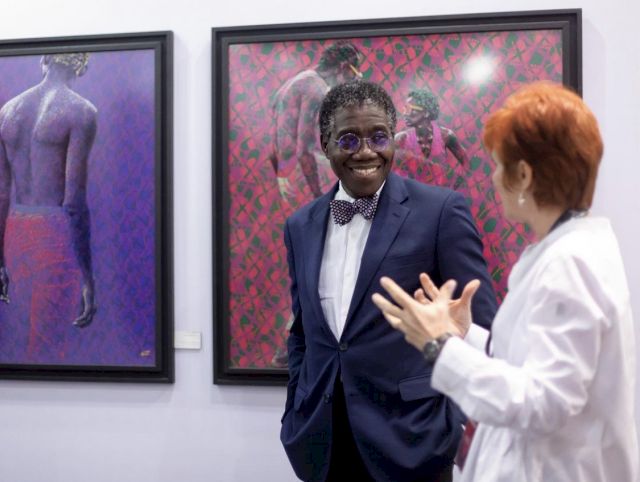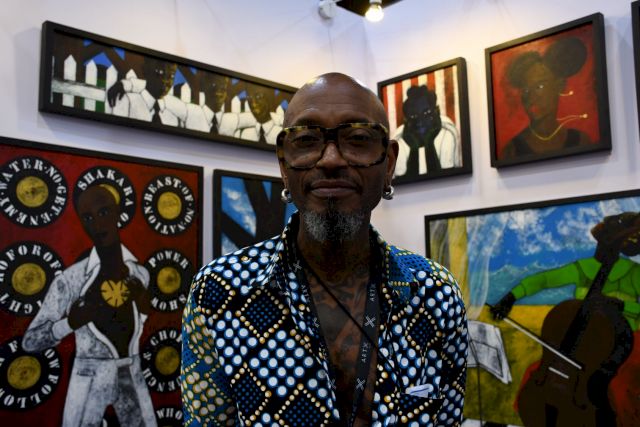 What is your biggest hope for a post-pandemic Art World?
The pandemic accelerated the pace of technological innovation within the art world, and saw new audiences coming into the space. We've seen a remarkable entrance of younger collectors exploring the art market via digital media platforms rather than in traditional settings, thus shifting the focus to new and emerging artists and art scenes, and injecting visibility into burgeoning art ecosystems such as Africa's. I look forward to seeing how these new collectors evolve, the innovations they introduce to impact the art world, and how they go beyond the remit of philanthropy to create cutting-edge platforms for artists and the growth of visual culture.
In addition to ART X Lagos, what exhibition or event is on your "must-see" list in Lagos?
There are several must-see events this year during ART X Week, such as the 24-hour blitz program of events organised by The Smithsonian National Museum of African Art, spanning photography, food, sound and more, as well as a highly anticipated solo exhibition by the artist Modupeola Fadugba.
Beyond this year though, I also highly recommend the Lagos Biennial, an artist-led initiative directed by Folake Oshun, which will return physically in 2023.