Treasure Hunt
The Wanås Foundation/Wanås Konst – Knislinge, Sweden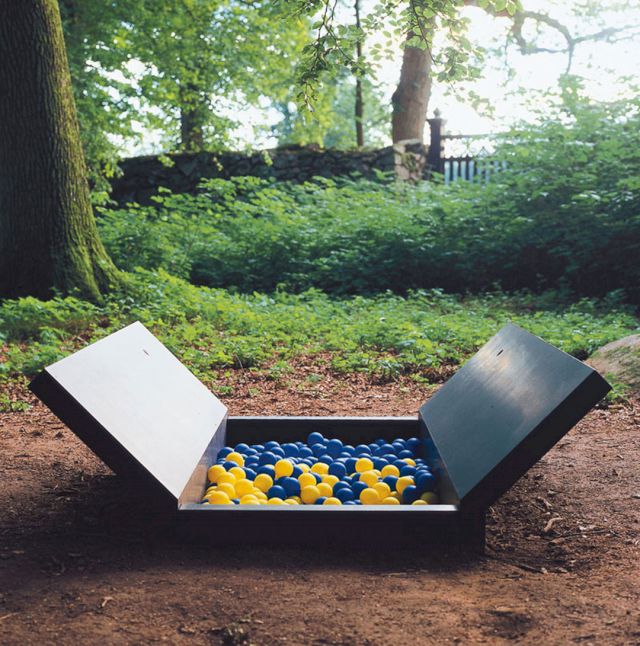 Miroslaw Balka, "Play-pit", 2000. Courtesy the artist. Photo: Anders Norrsell
The collection at Wanås is much more than a sculpture park. A medieval castle, which the visitor arrives at as if out of nowhere, you'll walk past the organic milk farm on the way in, surrounded by a wild beech wood forest. Hidden among these trees, some of the greats of contemporary art can be found, such as Marina Abramović, Antony Gormley and Jenny Holzer.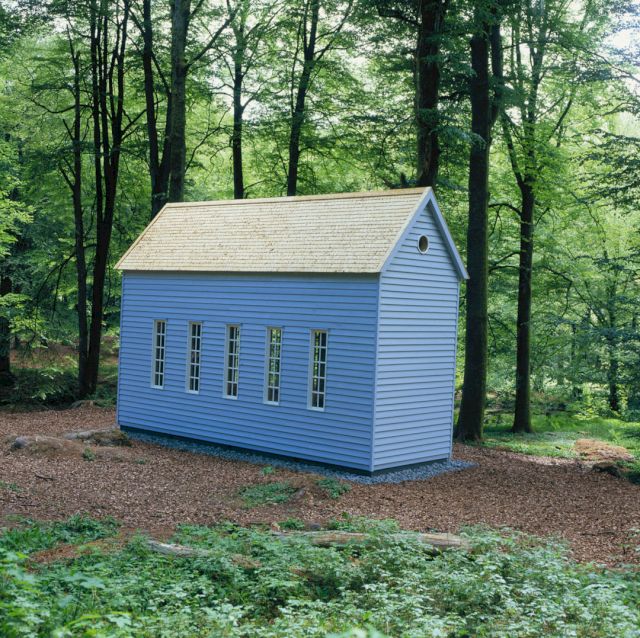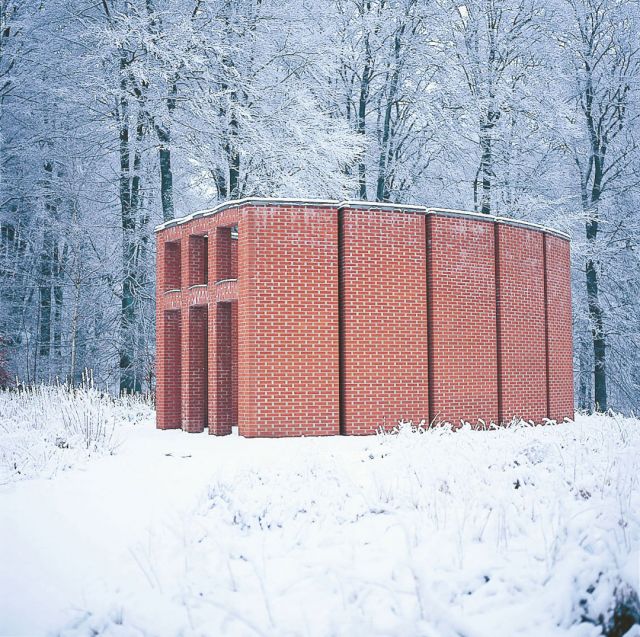 Open all year round, the forest forms Wanås's main exhibition space, housing (although not literally) works by Martin Puryear, Jeppe Hein and Sissel Tolaas. This collection really breaks the boundaries of the white cube, with its treasure-hunt approach to viewing art, where every season (and in Sweden, they each have their own discernible character) brings a new environment, which in turn adds a new dimension to the work. In winter, the blanket of snow covering the grounds extends onto the beech trees, giving some works, like Roxy Paine's "Impostor", 1999, greater camouflage, while others, like Miroslaw Balka's "Play-pit", 2000, would stand out in any weather.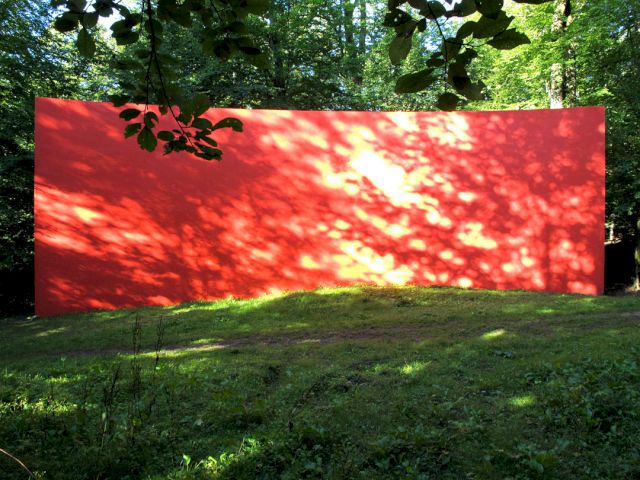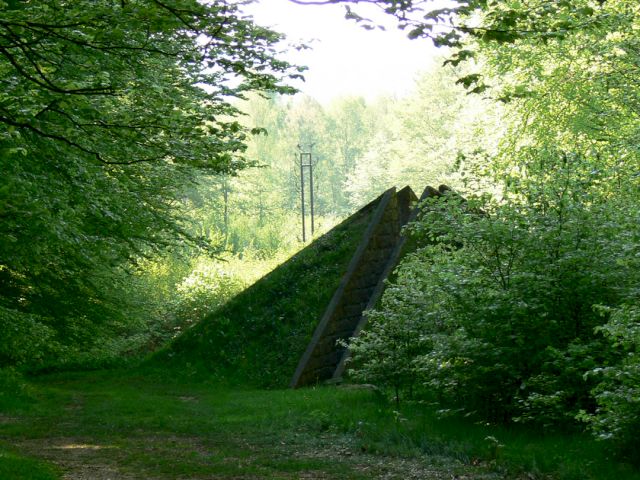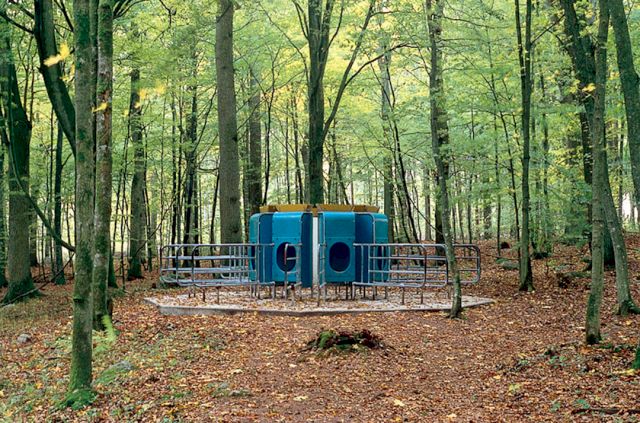 Many of the early additions the collection were made of bronze, stone or concrete in order to endure the weather conditions, but under new artistic director Elisabeth Millqvist, the focus has been more on works that look in to and challenge assumptions of sculpture as immovable and fixed. Millqvist has also tried to ensure geographic diversity with her approach to acquiring new works in the collection, whose creators are selected mostly from Nordic and non-Western countries. A black stone sculpture from South African artist Igshaan Adams and a wooden view tower by Tadashi Kawamata.
Very few of the works can be moved around – which gives the collection an extra frisson to a repeat visitor: is my favorite Jene Highstein's sculpture framed by trees? Or Robert Wilson's house that include sound and light? There is an impressive scale to showing works outside: sound works travel further, echo deeper, and works of all media require further effort on the part of the viewer, to situate them in the artistic space. This turns the collection tour into a larger experience, where the viewer must put work into finding the art, and discovering its effect on the environment. The collection also makes use of the indoor spaces on the estate, such as Ann Hamilton's "Lignum", a permanent installation across five floors, which takes over an entire old grain barn.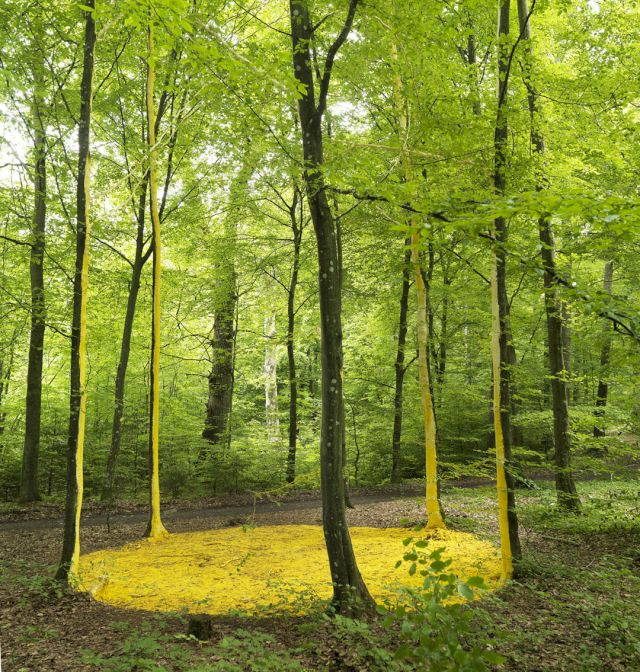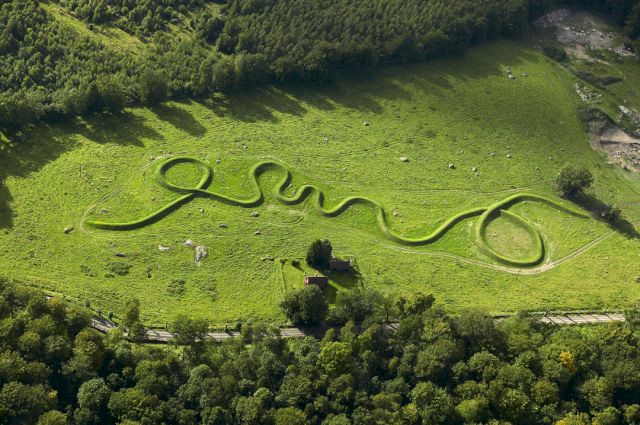 Alongside the permanent installations, in the beech woods and beyond, the foundation is always acquiring and commissioning new works. Recent acquisitions include a major outdoor sound and sculpture installation by Nathalie Djurberg and Hans Berg, a social sculpture by legendary Danish artist Poul Gernes as well as an outdoor installation by William Forsythe.
Josie Thaddeus-Johns is a writer and editor based in Berlin, covering art, fashion, film and more. She writes for Broadly, Dazed, Artslant and others, and is contributing editor at Sleek magazine.
All images courtesy The Wanås Foundation/Wanås Konst, Knislinge