Collecting with an Impact
Dakis Joannou - Deste Foundation for Contemporary Art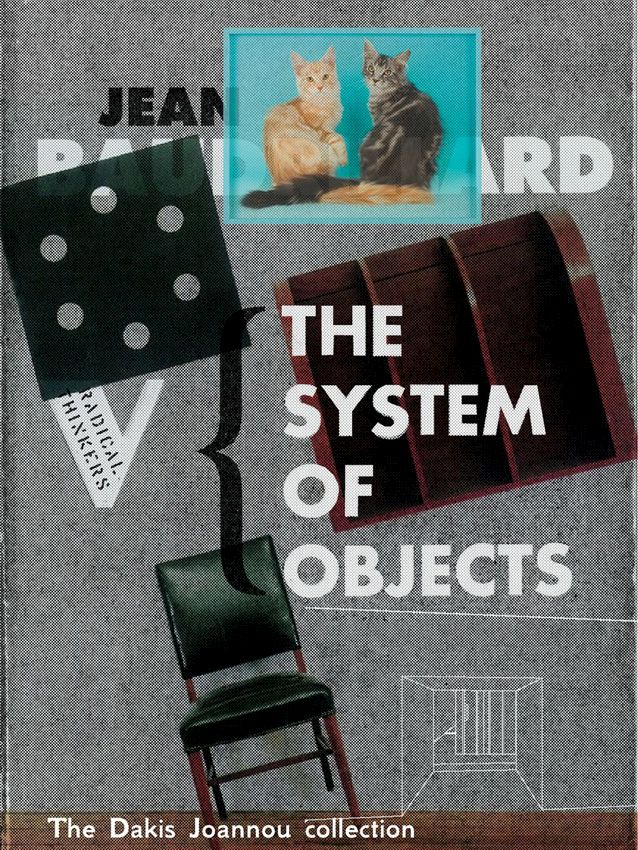 The System of Objects, DESTE Foundation, 2013
Walking through corridors that twist and turn, merging sounds from films meet each other and form an air of noise. Mariko Mori's singing in "Miko No Inori" lingers as I watch Seth Price's "Film/Right", in which swells of computer generated waves are repeated in new formats, seeming to mimic my own up and down journey through the Deste Foundation for Contemporary Art. Later on darkness leads to light before I swerve up more newly-opened staircases. Manic laughter from Gino de Dominicis D'IO reaches me before I enter the dark stairwell it comes from, and it still hangs in the air as I continue to move through the building.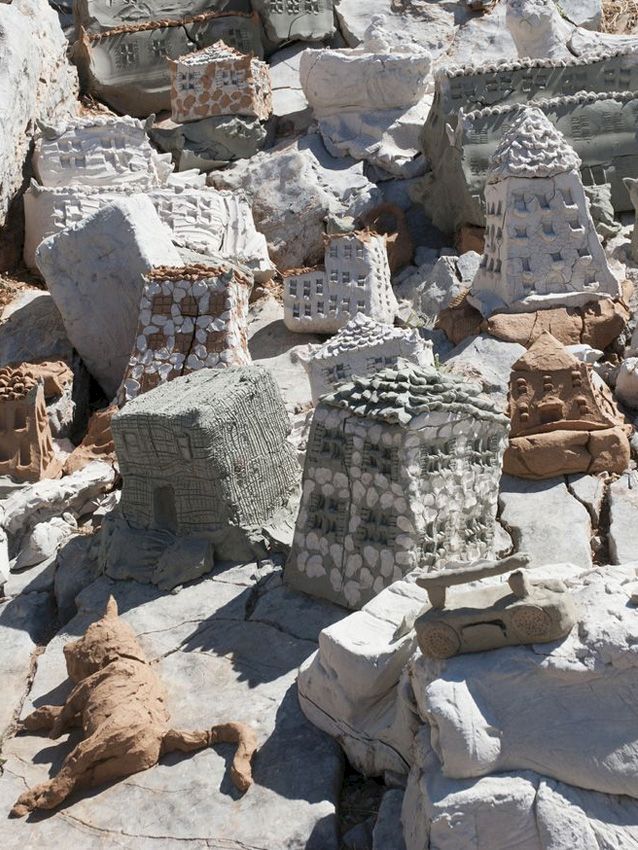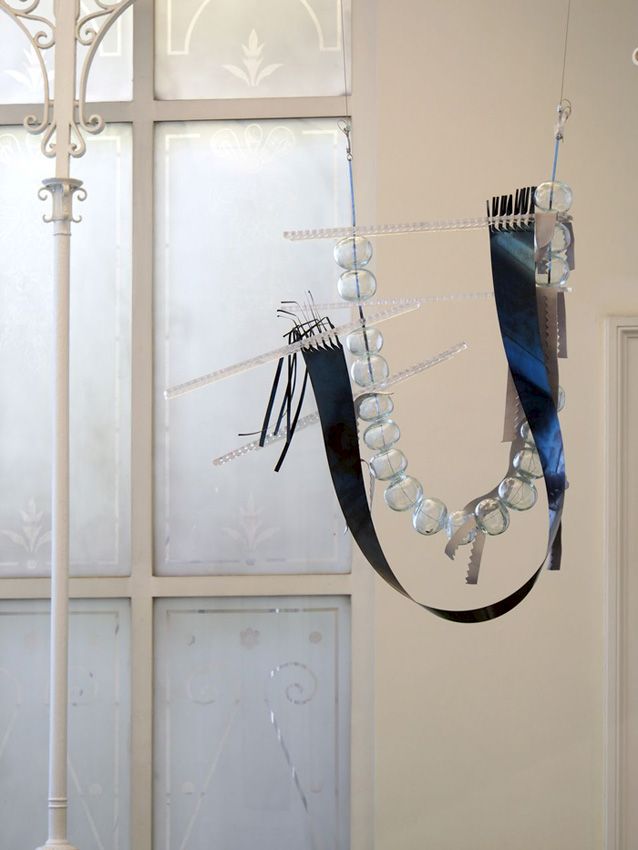 Meanwhile, at The Museum of Cycladic Art, a heavy curtain is pushed aside to enter a space where the rhythmic click of a slide-projector changes through images of ceramic fragments; a wasps' nest sits atop a length of marble with glass encasing half the marble and all of the noiseless mass of the nest. These pieces are amongst the installation of Marianna Christofides, one of the nominees for the "Deste Prize 2013", currently on show at the museum. The other nominees for this years' Prize are: Ilias Papailiakis, Michail Pirgelis, Kostas Sahpazis, Maria Theodoraki and Alexandros Tzannis. The Deste Prize was established in 1999 and is awarded biennially to a Greek or Cypriot artist living in Greece or abroad; through the Deste Prize Joannou is able to support and promote an emerging generation of artists.
On Hydra is Deste's Project Space, in the island's former slaughterhouse. Approaching the slaughterhouse, with the sun edging towards setting on the opening night, clay creatures and forms became apparent and increasingly frequent, scattered on rocks, on a bench, and along the pathway. Each year since 2009 an artist has been invited by Joannou to present an exhibition made specifically for the slaughterhouse, another platform he has initiated to support the creation of new work. This year Urs Fischer has asked islanders and visitors alike to make objects from clay, driven by their own motives, visions and ideas, which I pondered the following day whilst making a piece to contribute to the scene.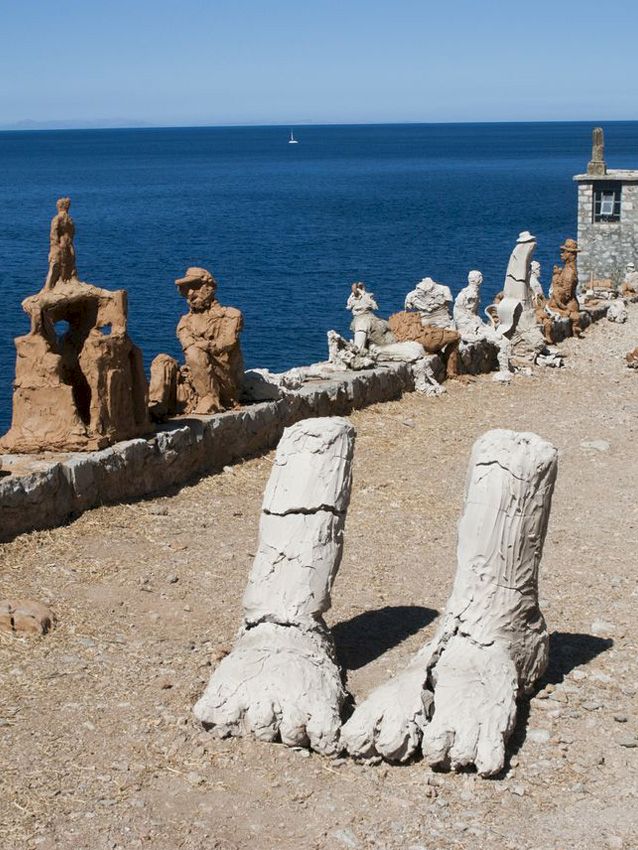 Each of these facets of Deste has a different drive, but together they show the diversity of Dakis Joannou's attitude and impact as a collector. Joannou collects works that he likes; he supports projects and artists he is interested in, building friendships with many. More than providing a location in which to present his collection of some of the most important and groundbreaking pieces of international contemporary art, Dakis Joannou is actively involved in the support and dialogue of new works by both established and emerging artists.
Becky Campbell is a Scottish artist, writer and curator living in Athens.
Image 1: Courtesy: Andreas Melas & Helena Papadopoulos, Athens Photo: Dimitris Tsoublekas. Image 2,4: Photo: Spyros Staveris