Platform China – Beijing/Hongkong, China
This shows how much prejudgment there still is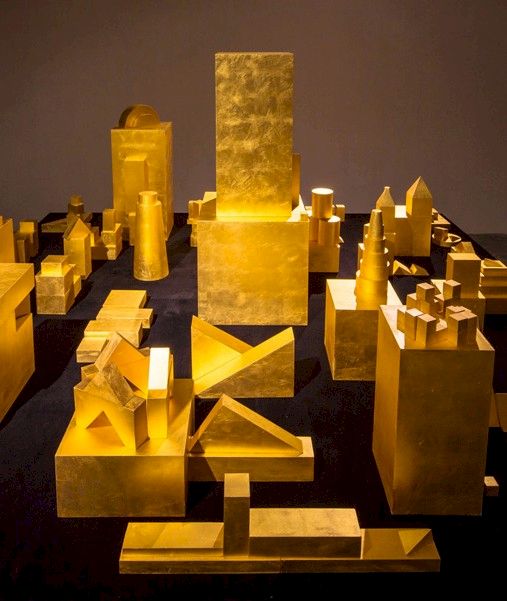 Exhibition view of the solo show 'How' by Chinese artist Zhao Zhao, 2014
As the only Chinese gallery participating in this year's LISTE in Basel, Platform China does not have an easy task: to regain the trust of Western collectors after the bubble of Chinese contemporary art. "Western collectors are curious about Chinese contemporary art but have difficulties in believing in it," gallery co-founder Claudia Albertini explains. "Often they are prejudiced and think that Chinese artists are overpriced, or that their success is temporary. We have to overcome these barriers and show that today this is no longer the case."
At LISTE the gallery presented Song Yuanyuan's paintings, in which the artist depicts interiors of imaginary Western houses as they were presented in China when he was a child. Born in 1981, Song Yuanyuan is currently participating in the IAAB artist-in-residence program in Basel and this is his first exhibition in Switzerland.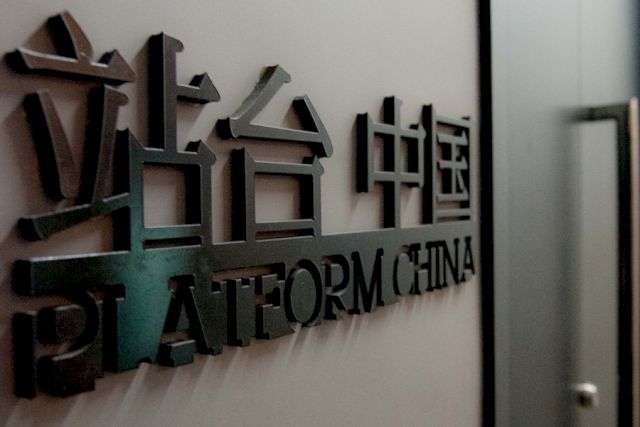 "We mainly represent Chinese emergent art," Claudia Albertini says. "Often people tell me that our artists do not seem Chinese, and this shows how much prejudgment there still is."
Platform China was founded by Ms. Sun Ning and Mr. Chen Haitao, two fine arts professors, in 2005. Initially it was not a commercial space, but a non-profit platform to launch young artists - hence the name. The choice of the location was pioneering: a 1 300-square-meter space in the area of Caochangdi, which at the time was still considered as a derelict and rural suburb, while today it is one of Beijing's main art and design hubs. At the end of 2006 it was transformed into a commercial gallery to correspond with the growth of interest of collectors and buyers for the exhibited artists. In 2009 the two founders were joined by Italian Claudia Albertini, who was in charge of the international relations. The gallery's development led the owners to consider a second space, which opened in Hong Kong in 2012. "Hong Kong is very international and it represents for us a window on the world," Claudia Albertini explains. "We have the chance to reach an international public and international collectors who can inform themselves on the development of Chinese emergent art."
The space in Hong Kong is much smaller than the one in Beijing (about 120 square meter), but it is also located in a new peripheral area of the city which is becoming an art hub: Chai Wan, on Hong Kong Island. "When someone comes to visit the gallery it is not by chance," Claudia Albertini says, "you have to come deliberately, or make an effort to come because you are interested in discovering the gallery and its artists and engaging in a dialog."
The gallery's clients are mainly young collectors. "We accompany them in their discovery of the young scene and they grow together with the gallery and with its artists." The next chance to see the gallery in the West will be at ABC in Berlin in September. There the gallery will present Ma Ke (1970), a very introspective painter who applies layers of dark and primary colors directly on the canvas not to tell stories but to communicate emotions. Currently he is showing in Los Angeles at the Marc Selwyn Fine Arts gallery.
by Silvia Anna Barrilà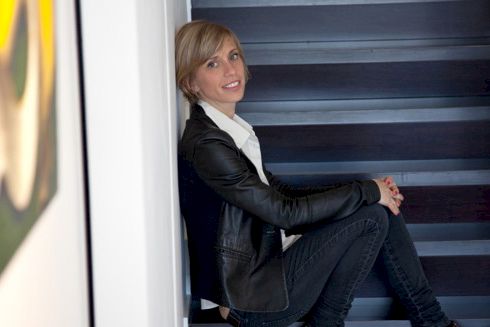 The freelance journalist Silvia Anna Barrilà is specialized in the art market. Since 2008 she has been writing for the Italian financial newspaper Il Sole 24 Ore and for international media covering art, including Damn, Auction Central News, Artinvestor, and Monopol.
All images via Platform China, portrait of Claudia Albertini by Alessandro Digaetano