History Reinvented
Insights into the influential collection of Martin Parr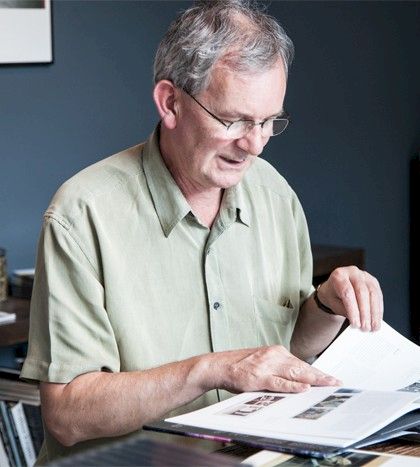 Martin Parr
When it comes to photography, Martin Parr is like two sides of the same coin: artist and collector. He has influenced photography substantially, and is considered to have changed the way in which the history of the medium is understood.
As an artist, Parr is known to be one of the most established and successful photographers today. His artistic practice focuses on portraying different social classes as well as taking self-portraits, making him a pioneer in the field of "selfies", before this term was even invented.
Parr draws parallels between the obsessive nature within his artworks and how he collects, building a vast collection of over 12,000 photography books over the last 35 years. His collection has not only fuelled the creation of a highly competitive market for this medium, but has also contributed to the discovery of unknown areas of photography. Throughout his career, he has set significant standards. Parr helped to establish Japanese photobooks within the market and most recently followed suit with works from China and Italy, where he recognized a "hidden history of photographic publishing". In 2004, Parr published the first volume of The Photobook: A History, detailing a selection of his collection, which has since been adopted as a handbook for auction houses. The third volume has come out in March.
Since the late 80s, his collection has grown constantly – partly due to the rise of eBay. Experts consider it to be the "greatest photobook collection in the world" leaving the question open, what will happen to it in the future. For Martin Parr it is clear that he wants to make it publicly accessible to share his special acquisitions with a broader audience, preferably in an institution like the Tate – discussions are already in progress.
Amended Image by BurnAway via Flickr; CC Licence Info