Peres Projects – Berlin, Germany
Bridging the Gap Between Los Angeles and Berlin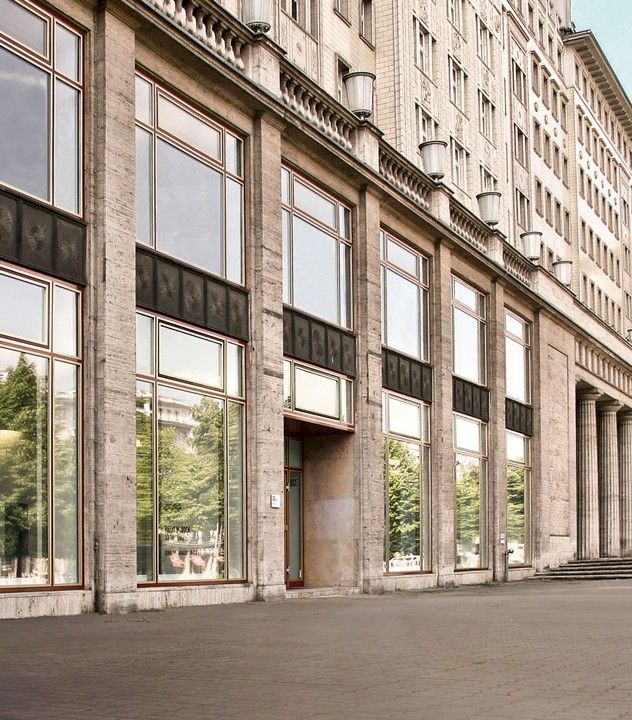 Peres Projects, Berlin
Located on Berlin's monumental Karl-Marx-Allee, Peres Projects's oversized windows force even the most casual passerby to get a glimpse of its inner workings and current shows. Originally founded in 2002 by Javier Peres in California, the contemporary art space first landed in Germany's capital in 2005, just around the time the city's most recent cultural boom took place. In the spring of 2013 the gallery moved to its current space – a whopping 500-square-meter-large space on one of the cities most prominent streets.
After the 1990 reunification of Germany, Berlin has seen an influx in both galleries and artists, creating a cultural hub within Europe. When wandering the streets one is bombarded with art on every corner: from tiny galleries to established art institutions, a visitor's sensory system is quickly overloaded. Several years ago Berlin's state-backed art fair Forum was cancelled and two independent initiatives, Art Berlin Contemporary and Gallery Weekend, took its place. These two have since driven new models of collective exhibition and have helped Berlin turn into an epicenter of contemporary art, fashion, and culture.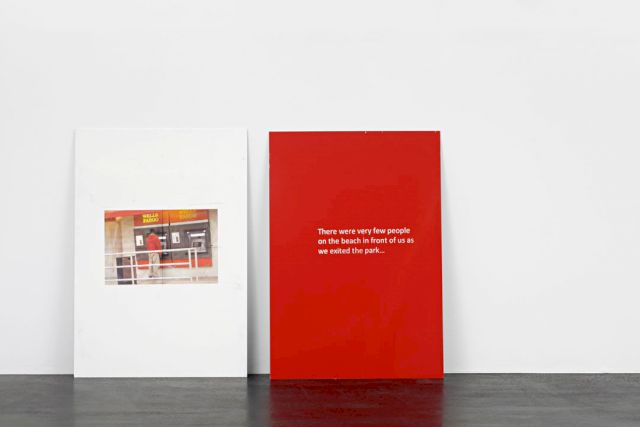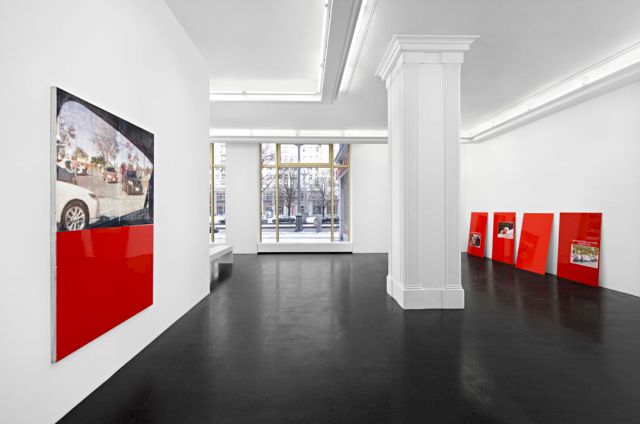 Curating your visits is the name of the game in this city, with a must-see being Peres Projects, a fantastic starting point to understand Berlin's contemporary art scene. Javier Peres, Peres Project founder, believes that Berlin is a very interesting place, particularly for younger artists, though (due to the lack of cash flow in the city) he doesn't believe that Berlin's art scene plays a large role in the overall, global market. Peres' interests have followed different paths over the years, from artists that work more in performance, then more in sculpture, and more recently in painting. He believes that the main characteristics that have always linked his artists are "a high level of integrity and intelligence". These days the focus lies anywhere between painting, conceptual art, and sculptures, making an eclectic roster of artists, including the international group of visual and performance artists Assume Vivid Astro Focus, painter and sculptor Dan Attoe, painter Antonio Ballester Moreno, provocative media darling Mark Flood, and the artist collective Leo Gabin.
The most recent exhibition, a Leo Gabin show, featured the trio's new film, as well as adjacent body of works comprised of large photo-works and text-based aluminum panels. The exhibit made great use of the light and space, something that is so unique to the Peres Projects Berlin space.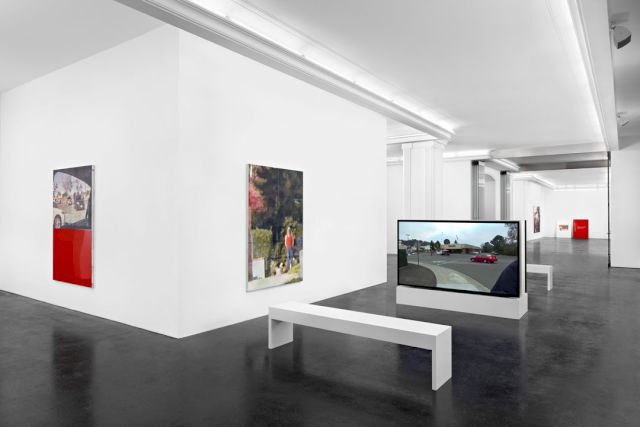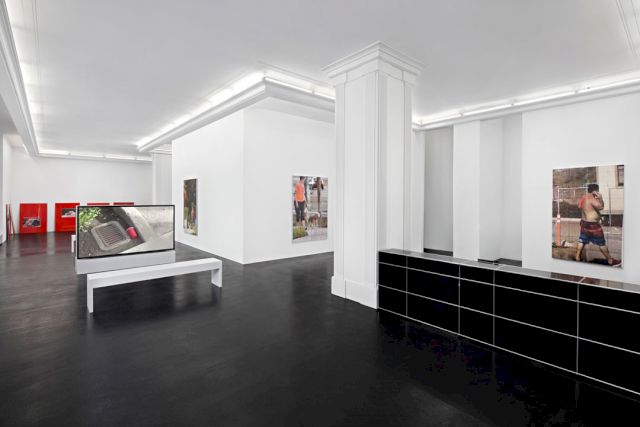 Javier's professional life prior to having the gallery centered on law practice, – an area that does not seem to have a connection between that and his current endeavor. Speaking about his own personal interest and taste in art and what the gallery exhibits, Peres says "I started to collect art in various areas: outsider art, classic African sculpture, and contemporary art. These have greatly influenced my aesthetics and I sometimes incorporate those interests into the gallery's exhibition program".
2016 is set to be a very big year for Peres Projects with the gallery showcasing two first solo shows with two artists that Javier in particular is very passionate about: Donna Huanca and Melike Kara. "Both are young women who are incredibly talented and passionate about their work and we will be presenting their first solo exhibitions in Berlin". Whatever the future holds for Berlin and Peres Projects, you can bet that it's not going to be boring.
Javier Peres, owner of Peres Projects, talks about what a true collector is to him and why he wouldn't open his house up to the public.
by Liv Fleischhacker
Liv Fleischhacker is a freelance writer based in Berlin. Her favorite topics include art, design and food.
All images courtesy Peres Projects, Berlin