Off the Wall
How museums contribute to the worth of artworks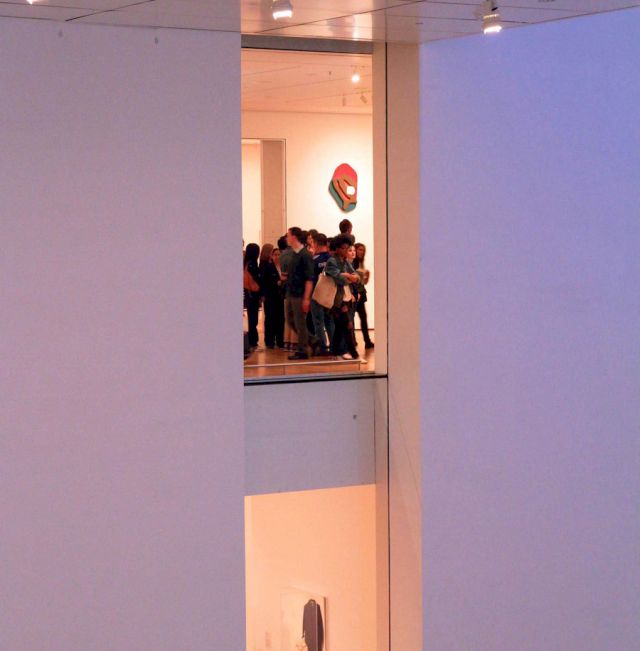 Visitors in the Museum of Modern Art
That the public largely generates the cultural value of an artwork is what we have recently reviewed in the post A private matter. But not only does the cultural worth depend on public accessibility, but also the monetary value of an artwork can drastically increase if it is included in an important museum's exhibition.
Journalist Melanie Gerlis has recently discussed concerns about this dependence in The Art Newspaper. She mentions that privately owned works that have been part of a significant show are shortly after likely to be to sell off by the collector at a much higher price.
As one of Christie's specialists states: "Once something is off the wall, it is easier to think about parting with it." This was the case in a recent auction of the René Magritte painting "Les Chasseurs au Bord de la Nuit" (1928) that was sold for nearly 10 million dollars after it was shown in the Museum of Modern Art (MoMA) in New York City.
The show had undoubtedly increased the work's value as it achieved a remarkably high price. A similar course of action occurred with two privately owned paintings that were included in a show at the Tate Britain and London's National Portrait Gallery.
But why be concerned? Is this not merely "common business" in a highly unregulated art market? To a certain extent this may be true, but one should not forget that quickly sold-off works are often meant to be part of a travelling exhibition. At times they do not make it to more than one venue and instead venture back into the private realm. 
Some museums follow this public-private relationship with concern. Is it time for more regulation?
Image by Ingfbruno via Wikimedia Commons (CC Licence Info)