Johann König
Messe in St. Agnes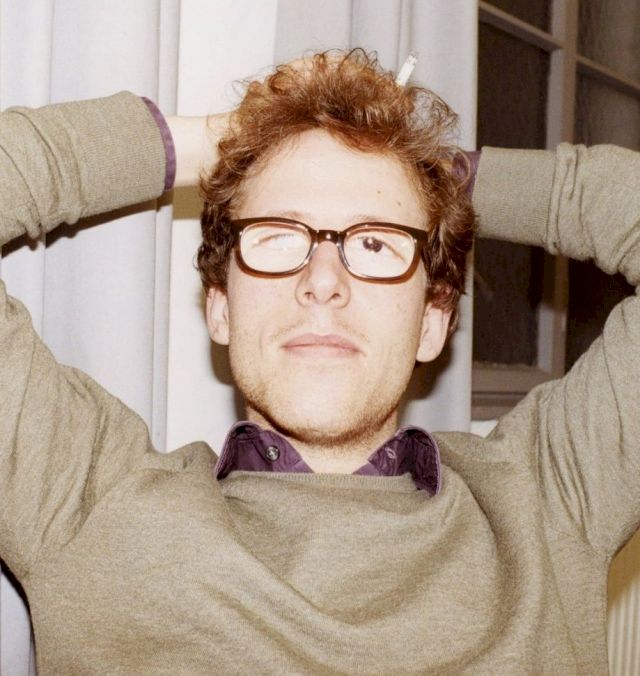 Johann König, Photo: Jürgen Teller
You managed to execute your new gallery project, Messe in St. Agnes, in just around 3 weeks. Please explain your motivation behind this fair event and a few details as to what was involved.
Everything started at the Elmgreen & Dragset opening. We noticed that the hunger and appetite to experience art in the real amongst our closest circle of collectors was enormous. And then with all the cancellations of all the art fairs - Cologne, Basel, Brussels, Gallery Weekend and so on, I noticed that it is an opportunity we have here as we flatten the curve, to already host real events, so the idea was born.
Then what we did to produce the show, we emptied out the viewing room of all of our own artists and we built walls, I would say 150 meters of running walls. We moved the entire staff of the space into the cafeteria separate and adjacent to the gallery, where they are working now and then also built up walls there.
Then it was very important to check on the corona rules, to follow all procedures and make sure that everybody would be safe and that we do it all correctly.
Then of course we had to gather all the works together and convince clients to trust us with their works.
Then it was the marketing and design, corporate identity for the fair and everything connected to build up a VIP program so to speak - like a talks program and getting Nobelhart & Schmutzig on board as a star restaurant to do the culinary offerings, and so on.
What was the biggest challenge that you faced in the process?
The biggest challenge was to organise the quality of works that we were able to organise, also due to shipping regulations, so of course we could only show works from mainland Europe.
And then another challenge was to do a serious price vetting, which I think will be essential for the next edition, as well as how to price artwork, because there are all these different rules in Germany.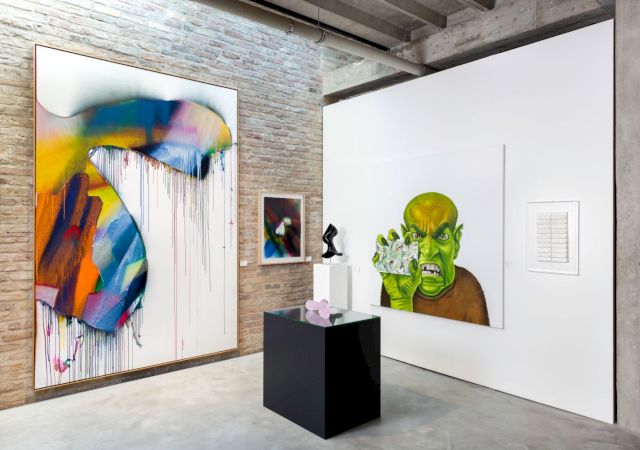 So you can imagine to reproduce this intervention again, in the event that our current environment continues as is, or even regardless of art fair happenings?
Yes we are planning to re-host the event and will do it for Gallery Weekend at the beginning of Septemeber, so the VIP dates are going to be during Gallery Weekend and then it is going to be open for 1 week to the public.
I think we have really started to offer an alternative here, of a hybrid between a fair, a private sales event and an auction - of course without artworks being auctioned off, but at least the feel of an auction.
How did the success of sales hold up against your expectations?
I would say beyond expectations! I mean we sold Neo Rauch, we sold Gehard Richter, we sold really a lot of blue chip tickets. I would have hoped to sell more material from my young colleagues, so I invited a lot of young galleries, which I think are really in need of some exposure. I would say we sold, 20% of that, I was hoping for more.
How did your physical Art Basel booth inside the gallery space perform in comparison to your Art Basel OVR?
The Art Basel physical space performed super well, I would say we sold 70%. Art Basel OVR, unfortunately, although we put a lot of effort into it and recorded films for each artwork, did not convert as expected.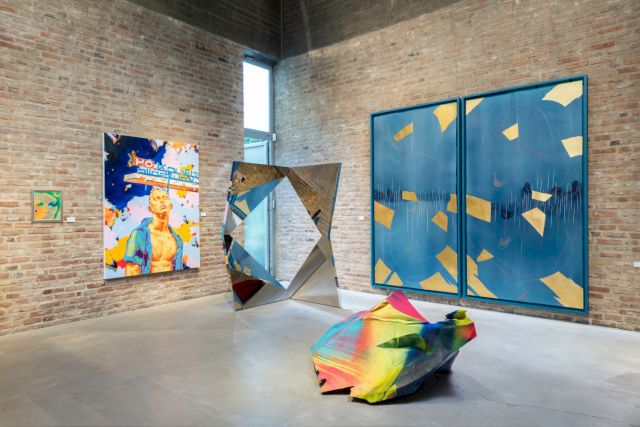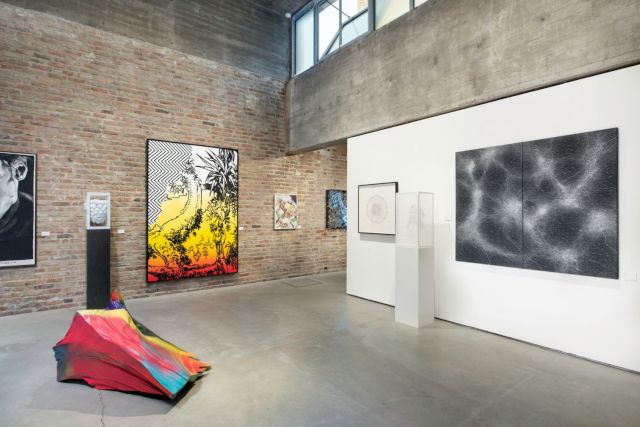 Did this concentrated fair-type context have an influence on the purchase of your editions series?
We sold a number of limited editions and they overall performed quite well, especially the new edition by Kenny Schachter which we released during the fair. I was very happy that I could take this chance to present all the editions together, physically in the gallery space, as this is a really great entry to collecting. It's a small step towards collecting, the works are medium priced.
The book shop also went well and made about ten thousand euro in turn over.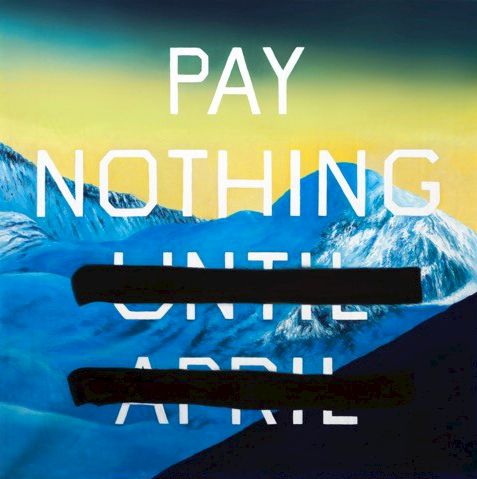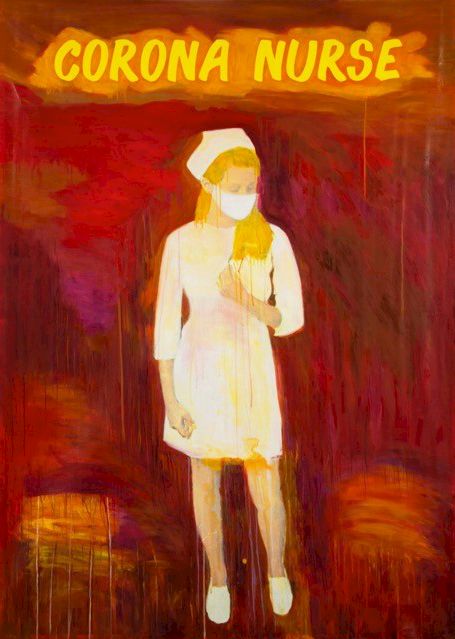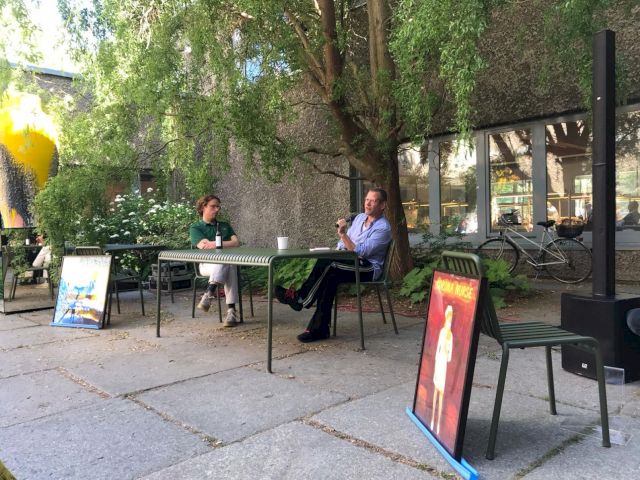 Have you reached a collector base new to the gallery because of the event, or was your audience mostly of familiar faces?
Actually we did! This was amazing. We got to know so many new collectors who came because they were interested in other works than what we usually show. So we met new clients and most of the sales we made were to new collectors. This is spectacular, although we didn't make much money on it, we now have a new, trustful relationship with new clients and have a base now to introduce them to our primary market program. So this is also very profitable for our own artists.
Were there any new young collectors taking an interest?
There were quite some young people from the tech industry and they mirrored back to me that they were very happy about the price transparency. They could very quickly get an overview as to how much things are.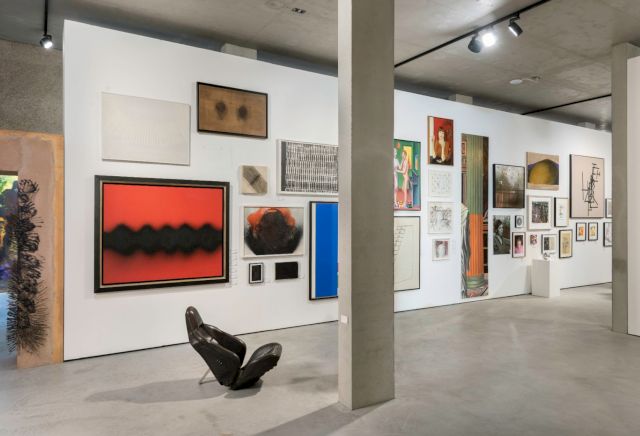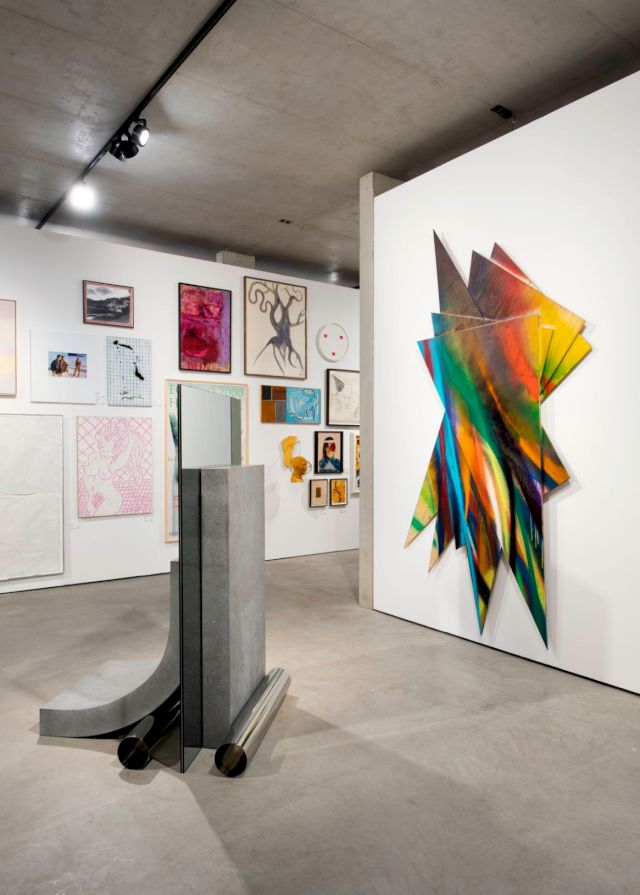 What was the general reaction to having a new access to works, external to your gallery, both from the primary and secondary market, in the context of König Gallery?
The public reaction I think was pretty good.
We had a lot of press, such as from WELTKUNST, Handelsblatt, Tagesspiegel, but also from more lifestyle type media and Fräulein Magazine.
And I think the response even from the represented artists was very good, because they also just like to see a lot of art at the same time.
What would do differently next time?
I would be more careful about pricing and also about the indication of what tax situation each work goes under. This is the situation, because work from private collections have no VAT whatsoever, work from Switzerland and outside the EU has 5% VAT import only, then work from Germany has 16%, so this makes a big difference. Also because of our computer system, it exported all prices, plus VAT and we couldn't manage in the short amount of time that we had, to calculate all the appropriate taxes and I think that extra question for people to understand how things are taxed, made a big impact. So I think if we would have been more precise on that front, we would have thrived even more. This is what we are going to do differently in our Gallery Weekend edition of the fair.