Peter Bläuer
Director at LISTE
Peter Bläuer. Photo: Daniel Spehr
Tell us a little bit about the history of the fair
LISTE was founded in 1996. At that time there was a new self-confident generation of young galleries that were not admitted to Art Basel but they wanted to have a presence in Basel. Eva Presenhuber and Peter Kilchmann contacted me and asked if I was interested in founding a fair for new, young galleries. I knew the great potential and importance of these galleries and their artists, therefore we founded LISTE. In this sense, it was not just another fair, it was an addition to Art Basel which has dedicated itself to promoting new galleries representing young artists. We have consistently pursued this dedication in the following years and presented every edition the most interesting new galleries from all over the world. This is how we have become a very important promotion and discovery fair. We are a not-for-profit-oriented fair and try to keep the expenses for the galleries as low as possible. We can say today that there is almost no gallery that was founded after 1996 that today belongs to the top ten, whose path did not go through LISTE.
How do you, as fair director, ensure that the event stays contemporary and current in the fast-paced world that is the art market?
Being well informed, knowing what is happening in the art market, being in contact with many people involved and being able to listen! This is an important part of engaging in the pulse of time and reflecting this at our fair.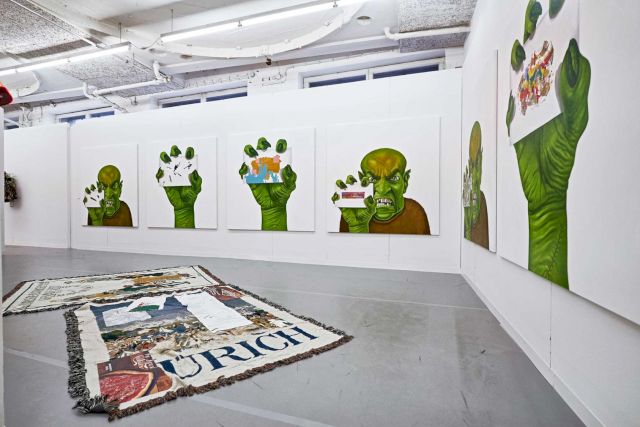 After twenty-three years, this edition of LISTE will be your last as Fair Director. How has the role of art fairs changed since LISTE began?
In the past twenty-three years more and more art fairs have been founded. When we started in Basel, for ten years there was only Art Basel and LISTE. Today there are ten fairs taking place in Basel during the Art Basel week. Apparently, there's a need for this? And apparently you can earn money as an art fair owner! We are one of the few art fairs that's not-for-profit-oriented. It is a phenomenon of our time that more and more people are "rushing" to events. The galleries tell us that fewer and fewer people visit their gallery spaces and rather meet them at art fairs. Which I think is a great pity. From that point of view, art fairs have become more and more important and "powerful". As I said, it seems to be a sign of the times.
What do you hope to see for the future editions of LISTE?
I always hope that I will discover interesting artists who are still little known and that we can help them to gain a foothold in the art market. That's always very exciting and keeps me young. The artists need to earn a living and the galleries have an important task there. We like to forget that many artists cannot live from their work. From this point of view, promotional fairs such as LISTE are very important, where it is not only a matter of earning huge sums of money, but also of doing something for the next generation.
Is there something in this year's program that you are particularly looking forward to?
More then one-third of the galleries are showing solo presentations. I am always particularly looking forward to this, because there you can get a better understanding of an artist's work. This has more to do with a gallery exhibition - and less with a "sales stand". Also more performances or even a concert will take place directly at the stands. This is something we particularly promote with the "Friends of LISTE", newly founded in 2017. This year's performance project shows several performance artists every day - we started showing performances 14 years ago, at a time when performance was not yet "fashionable" like today.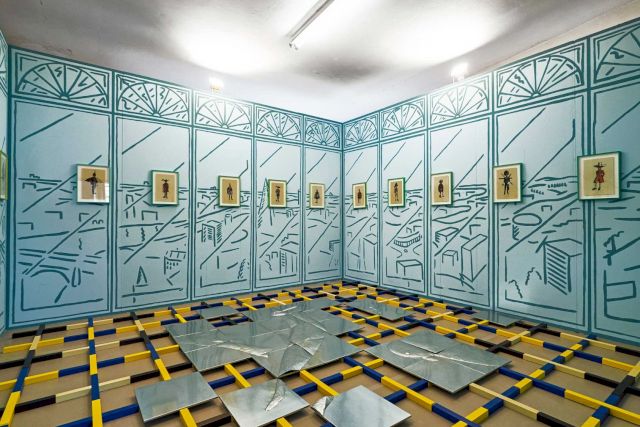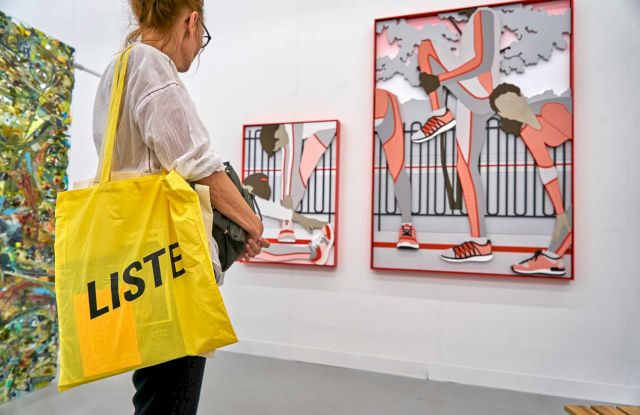 What do the artworks being presented at this year's fair reveal about the current trends and market?
I only get a clear picture overview when I visit the fair personally. But I think that there is going to be an interesting development in painting, which will result in a counter-pool to the digital world of images that floods us every day. There is an interesting text on this subject by Elsa Himmer, a young art historian which is published in our catalogue and on our website. But of course, our time lives on pluralism, everything exists (almost everything). But of course, I also especially follow what the digital image world newly produces, a world that belongs to us like bread on the table.
What advice do you have for the collectors that will be attending the fair this year?
Look what appeals to you and buy what irritates you. I have often bought works that I don't quite understand, where something else can happen between the work of art and me and therefore my world is stretched a bit. In recent years I sometimes have the impression that more is bought with the ears and less with the eyes. Buy what interests you, a piece where something happens to you.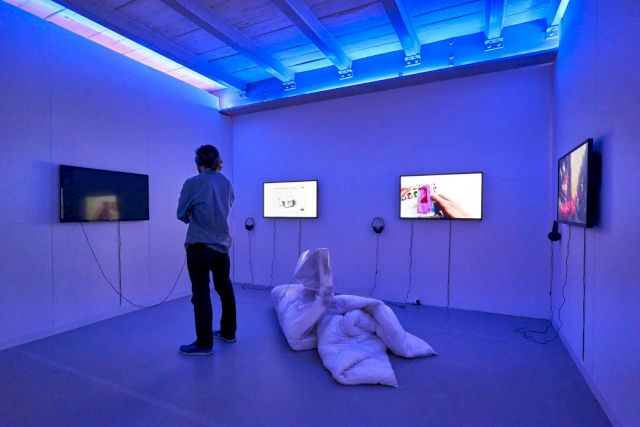 In addition to LISTE, what exhibition or event is on your "must-see" list?
You know Basel is a great art city! It has 200 000 inhabitants and offers a museum landscape like a metropolitan city. Of course, I never miss any exhibition dealing with young art, so I regularly go to the Kunsthalle, the Kunsthaus Baselland, the HEK – House of Electronic Arts, the Salts and many more. Certainly nobody will miss out on the impressive retrospective of Bruce Nauman at Schaulager or Francis Bacon and Alberto Giacometti at the Beyeler Foundation. Everyone runs to special exhibitions with the big superstars of the art scene. I recommend to check out the collection of the Kunstmuseum for example, it's just great.
All images courtesy LISTE – Art Fair Basel
More Information on LISTE