Jo Stella-Sawicka
Artistic Director at Frieze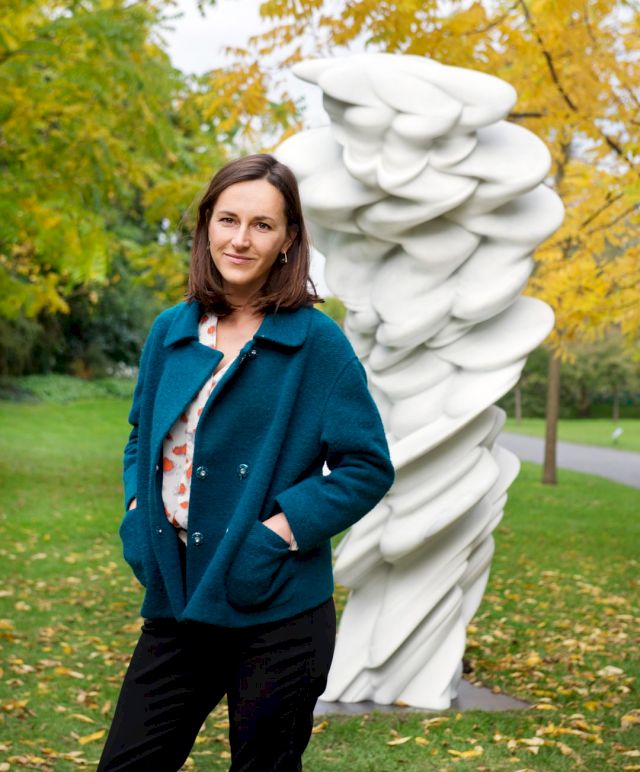 Jo Stella Sawicka. Photo: Linda Nylind
Tell us a little bit about the history of the fair
Having founded the now renowned frieze magazine in 1992, Matthew Slotover and Amanda Sharp launched Frieze Art Fair in 2003, responding to the thriving gallery scene in London as well as the city's status as a global capital. Galleries were asking for an international art fair and Frieze offered that and so much more, with immersive installations, artist projects and pop-up restaurants, all in a miraculous architectural structure at the heart of Regent's Park. With the launch of Frieze Masters in 2012 – Frieze's first fair for historical art – "Frieze Week" has evolved into an extraordinary festival of art and culture, with museums, galleries and studios opening up across the city and welcoming visitors and collectors from all over the world.
How do you, as artistic director, ensure that the event stays contemporary and current in the fast-paced world that is the art market?
Frieze originally launched as a magazine and its critical and international approach also informs every facet of the fair. Since the beginning, we've collaborated with independent curators on sections and programmes; from Raphael Gygax's artist Projects which this year are defined by performance, gender identity and global politics to Alison M. Gingeras's new section, showcasing radical feminist artists from the 1970s and '80s. Our galleries make the fair and we work very closely with them to create an environment for discovery and quality, which also means constant innovation. This includes supporting young galleries from across the world, to show ambitious presentations of emerging artists in sections such as Focus; and pop-up themed sections such as "The Nineties" last year and "Sex Work" coming up.
Is there something in this year's program that you are particularly looking forward to?
I'm very proud that Frieze is a place where young artists present ambitious work. In this way, it's fantastic to be building on the fair's programme this year, with the premiere of Olivia Erlanger's project for BMW Open Work. The curated sections are always a highlight and I've worked closely with the amazing Alison M. Gingeras on "Sex Work", and cannot wait to see nine solo presentations by some of the most provocative and thought-provoking feminist artists in recent history.
What do the artworks being presented at this year's fair reveal about the current trends and market?
I'm thrilled that female artists might be finally getting the recognition they deserve, with Alison's section at Frieze London featuring older female artists marginalised by art history, as well as solos across the fair, including Mary Reid Kelly – whose survey at Tate Liverpool opens soon, and a new installation by the younger Berlin-based artist Alicia Kwade, whose presentation at the Venice Biennale has garnered much critical acclaim.
What advice do you have for the collectors that will be attending the fair this year?
Pick up a map as soon as you arrive and follow @friezeartfair on Instagram for the inside look at gallery highlights and artworks. Definitely make time for the "Focus" section, to discover emerging galleries from across the world, as well as the established galleries across the fair. We also have some fantastic new restaurants this year, including Moro and Jason Atherton's Social Wine and Tapas, perfect places to take a break. Finally, don't forget "Frieze Sculpture" just outside the fair, which is looking absolutely amazing this year and closes at the end of the week.
In addition to Frieze Art Fair, what exhibition or event is on your "must-see" list?
The survey of Seth Price's film and video works at the ICA is a definite must see as it presents a lesser-known aspect of this essential artists's oeuvre, concurrently with his major shows taking place across Europe this season.