Carlos Urroz
Director at ARCOmadrid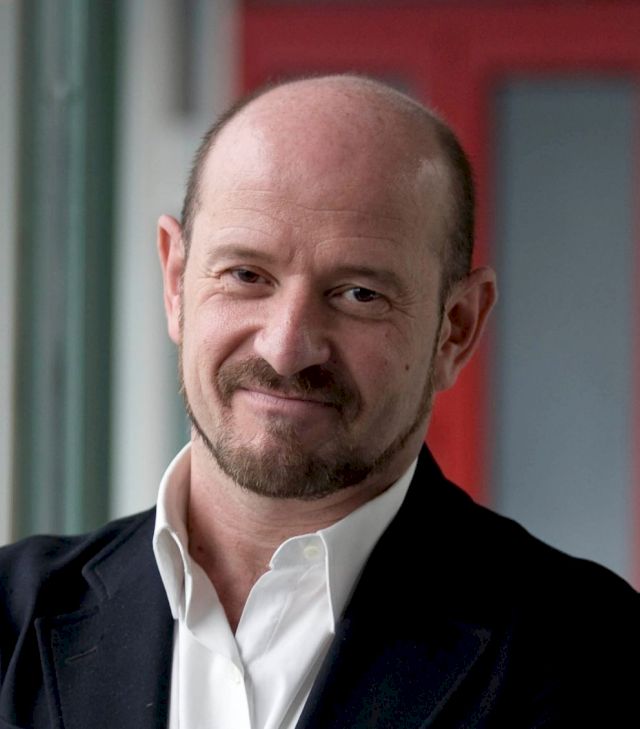 Carlos Urroz
Tell us a little bit about the history of the fair
It's incredible to think that ARCOmadrid is celebrating its 37th edition when it opens in February. Nearly four decades after its launch, it's clear it's had a profound impact on both the international art market and Spain's contemporary art scene. The fair was founded in 1982 by gallerist Juana de Aizpuru, in order to introduce the international art world to the country, which was transforming into a democracy after General Francisco Franco's death in 1975. This was the first time there was this artistic exchange with foreign art critics, and, ever since, ARCO has played an important role in introducing international contemporary art to Spain and Europe and in helping to establish contemporary art institutions in the country.
Since 1997, we have been encouraging participation from Latin America at ARCOmadrid, and previous guest countries have included Mexico (2005), Brazil (2008), Colombia (2015) and Argentina (2017). This on-going focus has helped us to build a bridge between Latin America and Europe – a connection that we are very proud of. For decades, the fair has offered a meeting point for artists, collectors, institutions, and galleries from Latin America and Europe - and we have become the place in Europe to see the best art from Latin America.
A key meeting point for international and local institutions, galleries, art professionals, collectors and artists, ARCO has evolved to become a true discovery fair, offering an unprecedented opportunity to discover emerging and established artists from all over the world.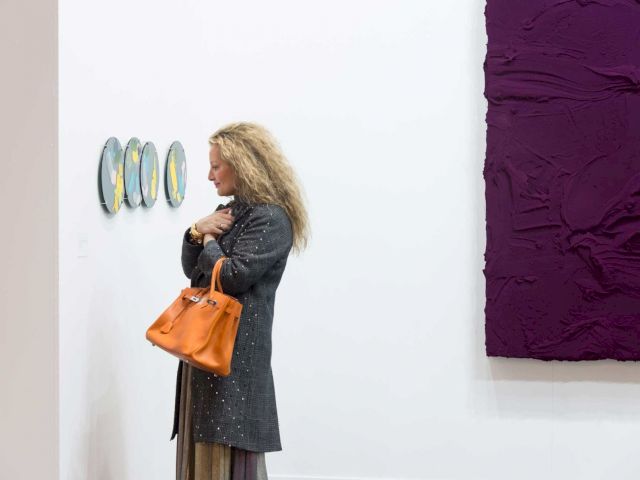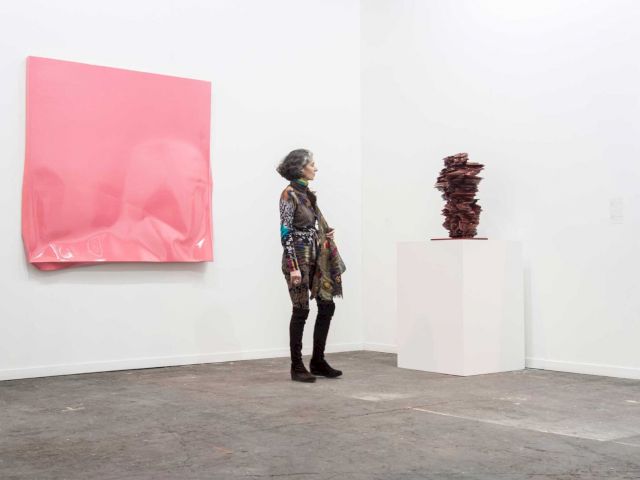 How do you, as fair director, ensure that the event stays contemporary and current in the fast-paced world that is the art market?
ARCOmadrid has a long history of innovation and experimentation and a reputation for quality in its booths, galleries, artists and art works, offering a relaxed and thoughtful curated experience. During my tenure as fair director, I have worked to build on these foundations to create an important meeting point for collectors, curators, artists and arts professionals, as well as to position ARCO as the place in Europe to discover art from Latin America.
With globalisation and an increasing number of worldwide art exchanges, we're seeing a very interesting transformation of the international art scene. Artists, galleries and collectors are exposed to work and art communities from all over the world. This occasionally can lead to a kind of generalisation of work - and that is where the role of gallerists and curators really comes to the fore.
Our strength over the years has been our focus on curated experiences and experimentation, with fairs themed around participating countries and other thought-provoking subjects. We work with extraordinary curators and artists, whose sense for trends and incredible breadth of knowledge means they are truly guides in this brave new world of contemporary art.
This is all enhanced by the fact that Madrid really loves ARCO. The city is small, so within a relatively intimate setting, it's possible to see and try many things, explore new galleries, artists, places, join old friends and meet new ones. In fact, in this way, I think that ARCO has become a kind of counterpoint to globalisation. There are so many satellite events and complementary exhibitions that launch at the same time, it creates a real atmosphere during the week of the fair.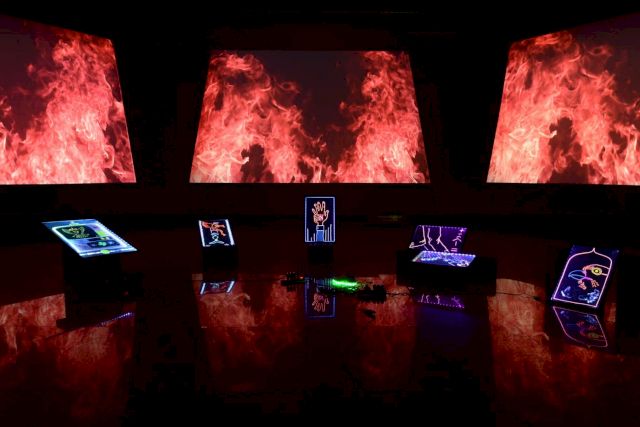 Is there something in this year's program that you are particularly looking forward to?
In 2016, ARCOmadrid celebrated its history; and this year, the focus is on the future – with its central theme not a nation or region but rather a concept. Inspired by a quote from the renowned Argentine writer, Jorge Luis Borges, it's an intriguing notion that curator Chus Martínez, who is currently director of the Art Institute at FHNW Academy of Art and Design in Basel, Switzerland describes as the thing "that everyone is talking about, yet that's hard to elaborate on".
"What is going to happen is not the future, but what we are going to do" features a special exhibition and events programme curated by Martínez, along with co-curators Rosa Lleó and Elise Lammer. The fair's concept brings together around twenty artists that, rather than reference to what is yet to happen, will explore how to intervene in it, which is an exciting and incredibly relevant prospect. The presentation will reflect diversity in both generational perspectives and artistic language, revealing the mind-set of artists, as well as their issues and challenges. "The Future" is conceived of an on going exercise of acknowledgement, producing space, imagining difference and avoiding the platitudes offered by the more standard views of life.
With this reflection on the future, ARCOmadrid is also exploring various other innovations. One example is the exhibition space. It has been transformed with a radical new fair design by award-winning, Madrid-and-New York-based architect Andrés Jaque, who is also a cultural mediator with Manifesta 12 in Palermo this year. As Chus Martínez has said, to create a space for the future within an encounter like ARCOmadrid is doubly complex. Nevertheless, with its new concept and layout, ARCOmadrid is not only bringing 211 galleries from 29 countries to Madrid, it is expanding outside of the IFEMA venue to showcase art and artists all over the city.
What do the artworks being presented at this year's fair reveal about the current trends and market?
Extraordinary curators with a strong international presence are involved in ARCOmadrid 2018, tapping into a Zeitgeist that not only touches contemporary art, but also has wider implications that affect society, community and culture. The fair isn't just a prospecting exercise in the future of the art market, but also the future of our actions and responsibilities to art and to culture. We are living within a multitude of transformations - technological, economic and political - and I am very excited to see how ARCO participants explore this theme.
What are our preoccupations with the future? How do we address what currently feeds art and society: economy, nature, technology, gender, coexistence, privatisation, education, protection of the cultural sphere, autonomy, institutions, interaction between the rural and urban life… There is no question that this year, the artwork presented at ARCOmadrid will spark conversations and, perhaps, controversy.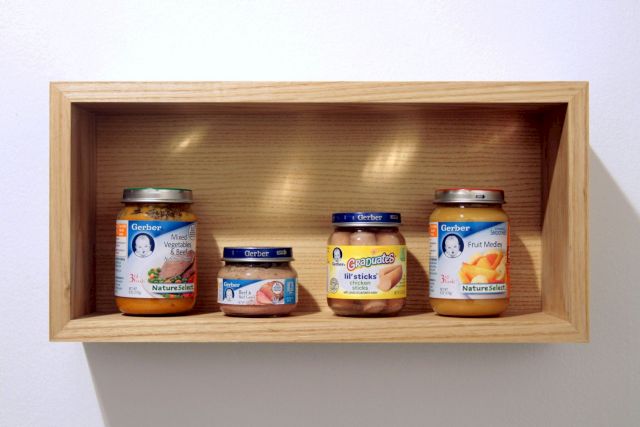 What advice do you have for the collectors that will be attending the fair this year?
I would suggest taking advantage of the activities organised by Fundación ARCO, such as guided walks through the curated sections, or "First Collectors" – an advisory service for purchasing art. Of course the programme of events planned for the Professional Meetings and the Forum is outstanding. It includes artist Julieta Aranda, collector João Carlos Figueiredo Ferraz, philosopher Timothy Morton, philanthropist Han Nefkens, artist Trevor Paglen, curator Mari Carmen Ramírez and Martin Bethenod, director of Palazzo Grassi and Pinault Collection. Also the 7th Meeting of European and Iberoamerican Museums:" Rethinking the Nineties", is not to be missed. These activities all offer an in-depth look, not only at some of the most up-to-date art being created today, but also, a framework to approach the art of tomorrow.
Also focused on the future is our Young Collectors initiative, which takes place again this year. It brings together young international collectors who contribute to the renewal and promotion in Spain and of Spanish artists. We are also introducing an International Council, which will represent collectors from around the world to acknowledge the work of private patrons in the creation, diffusion and preservation of art.
Another aspect collectors might be interested in is Fundación ARCO's "A" Awards for Collecting. Six awards are presented to collectors and institutions in recognition of the artistic value of their collections, as well as their work in supporting the dissemination of contemporary art. This year's prizes go to the Alicia Koplowitz – Grupo Omega Capital collection; to the Collecció Per Amor a l'Art and its new headquarters Bombas Gens; to Portuguese collector Armando Martins; to the Ella Fontanals Cisneros Collection; to the Collection of Latin American Art, The Museum of Fine Arts Houston; and to Brazilian collector Luiz Paulo Montenegro.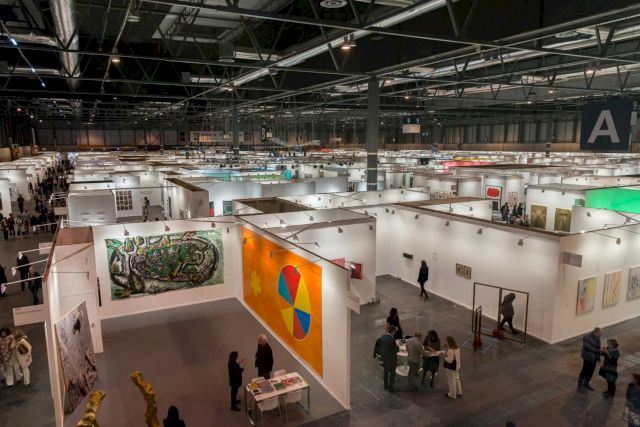 In addition to ARCO Madrid, what exhibition or event is on your "must-see" list?
One of the wonderful things about Madrid is that it's possible to find incredible contemporary art in unexpected places. Just wandering through El Retiro Park, you can find an evocative work by Doris Salcedo in an exhibition presented by the Museo Reina Sofía in the Glass Palace or discover emerging artist by taking a walk down Calle del Doctor Fourquet, a tucked-away street in Lavapiés full of young art galleries. As an extension of the fair, a series of exhibitions and events that highlight several major contemporary art collections and Latin American artists in venues around the city, such as Museo Nacional Thyssen-Bornemisza and CentroCentro, offer a wonderful opportunity to discover artists such as William Kentridge and John Akomfrah, as well as exhibitions dedicated to the collections of Luiz Paulo Montenegro, the Colombian Bank of the Republic, Thibault Poutrel and Helga de Alvear.
All images courtesy ARCOmadrid