Anne Vierstraete
Managing Director at Art Brussels
Anne Vierstraete, Managing Director. Photo: David Plas
Tell us a little bit about the history of the fair
Over the last fifty years, Art Brussels has been an invaluable contribution to the burgeoning art scene in Belgium and more specifically in Brussels. It is the most important contemporary art event in the Benelux and its DNA is inextricably linked to the local scene, among which are of course the collectors. Art Brussels, then called "Foire d'Art Actuel", was established in 1968 as a platform for public engagement with the contemporary art scene, both Belgian and International. The original fair provided a way to discover new forms of art and collectors were able to meet gallery owners and artists in a setting, which, at the time, was relatively unexplored. Art Brussels has always been most prominently a discovery fair, and with the maintenance of its "DISCOVERY" section, the fair continues to press great importance on emerging and undiscovered artistic talent.
To celebrate the heritage of the fair, this year Art Brussels has specially commissioned an original film by Philippine Hoegen entitled Crossed Wires. The film looks at the Belgian, and more particularly the Brussels art scene within the past fifty years, and the pivotal role that the fair has had on the development and growth of the art scene in Brussels.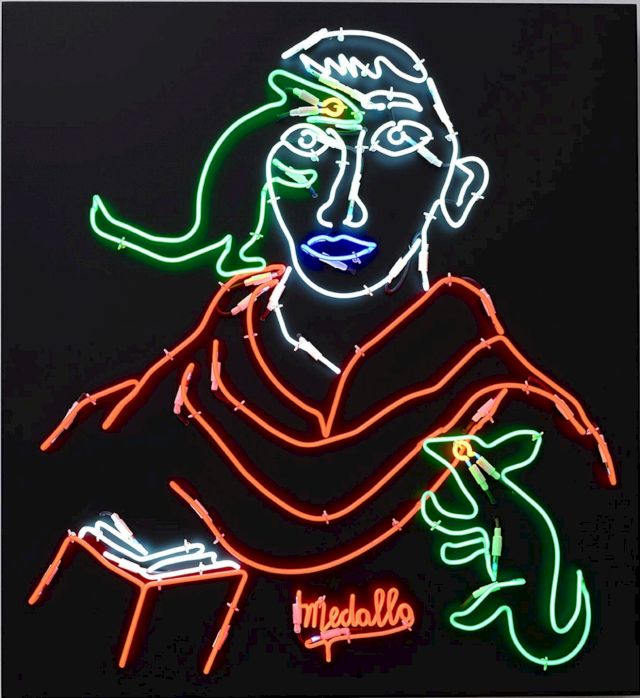 How do you, as fair director, ensure that the event stays contemporary and current in the fast-paced world that is the art market?
I believe in the essential role that international art fairs like Art Brussels play in order to diversify the offer on the global art market, allowing galleries to address specific collectors' communities with whom they can build long-term relationships, through a distinctive profile and a dedicated approach towards the richness of art historical content and a close attention to quality. Competition in the art fair world is of course acute, but interesting and positive in the way that it requires you to stay alert to what is going on. As Director, you must identify the exact components of your DNA and its correspondence with the kind of market you address and requires you to question your model in comparison to others operating in the same market.
The challenge for fairs, of course, is to set up a clear differentiation between competitors. Collectors often benchmark different fairs by looking at the additional advantages that go beyond what fairs typically have on view. Therefore, being part of a strong community and working closely with art partners in the location of the fair is essential in strengthening the global attraction power.
Brussels is lucky to be part of a country, which by tradition has a strong collector base. Also geographically, the city's location in the heart of Europe, and only two hours from many European capitals is a huge advantage.
Is there something in this year's program that you are particularly looking forward to?
I'm always most excited about what the galleries will come up with; until the opening of the fair we only have names of artists, some project descriptions and images of works that will be on show. Due to the high level of competition between galleries, a lot of effort is made in order to stand out from the crowd, and it is always exciting to see the diversity in each gallery's booth.
Discoveries are not always where you expect them to be but of course I'm very fond of our "DISCOVERY" section. This year's edition brings a lot of first-time participants among which are Bank (Shanghai), Braverman (Tel Aviv), Derouillon (Paris), l'étrangère (London), Felix Frachon (Brussels), Öktem&Aykut (Istanbul) and Parisian Laundry (Montreal).
I'm also very curious to see the booths of our newcomers in "PRIME", like Zeno X (Antwerp), Tim Van Laere (Antwerp), Tommy Simoens (Antwerp), Mendes Wood (Sao Paulo, Brussels, New York), Blain Southern (London, Berlin), Habana (Havana), Anne Mosseri Marlio (Basel), and in REDISCOVERY Henrique Faria (New York), among many others.
I'm also looking forward forward to the twenty-two presentations in the "SOLO" section this year, dedicated to the work of a specific artist. Some will be complete installations, such as a site-specific intervention by Nicolas Party (Xavier Hufkens, Brussels), a performative installation by Frog King Kwok (10 Chancery Lane, Hong Kong), the complete reconstruction of the artist's studio by Sofie Muller (Geukens & De Vil, Antwerp – Knokke), and an insight in the unique world of Alex Chaves (Martos Gallery, New York). Some galleries will also present a thematic curatorial approach, such as Handy Minimalism (OV Project, Brussels), Touch Wood! (Sorry We're Closed, Brussels) and Lust, Laughter & Liquor (jointly curated by PLUS-ONE Gallery and Sofie Van de Velde, Antwerp).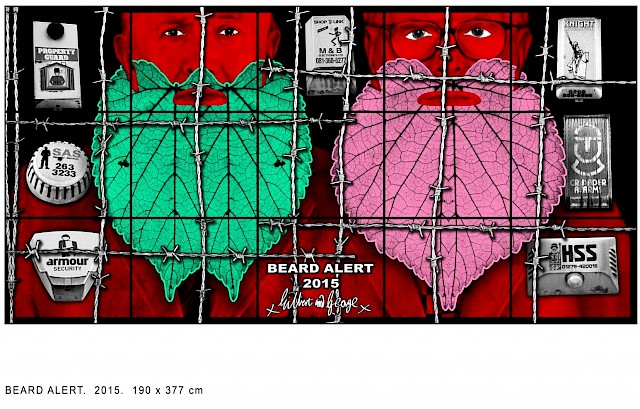 What do the artworks being presented at this year's fair reveal about the current trends and market?
At first glance of the 2018 artwork list, paintings remain a dominant medium for Art Brussels, which is fitting and understandable for a standard fair model. This year we are lucky to also see a high proportion of three-dimensional works; sculptures of a broad diversity both in size and materials. It seems to me that more efforts are done to present site-specific installations, for example in the "SOLO" section, and performative interventions. Furthermore, although record-breaking sales have happened in the last twelve months in the wider art-market, there remains a continuing trend for collectors to seek out low-to-mid priced works by emerging talents at art fairs, and of course at Art Brussels we pride ourselves in providing an extensive and exciting "DISCOVERY" section which caters to exactly those collectors in the market.
What advice do you have for the collectors that will be attending the fair this year?
Discoveries are everywhere within the fair so my advice is to keep your eyes open and look out for unusual suspects, especially the participants in this year's "DISCOVERY" section. I would suggest collector's start in the "PRIME" section where one finds more established artists as well as the twenty-two "SOLO" shows which allow a more in-depth view into the work of an artist. The "REDISCOVERY" section this year should not be missed by collectors, with participants such as Luis Adelantado Gallery, who will be exhibiting the exceptional work of Darío Villalba, whose work combining sculpture and photography has cemented him as one of the most pioneering and essential figures in understanding the Spanish artistic landscape of the 1970's. The artistic program is jam-packed this year with projects such as Mystic Properties curated by Elena Sorokina and in collaboration with the HISK (Higher Institute for Fine Arts, Ghent), an extremely varied and engaging talks program and a monumental sculptural project which will see eight impressive sculptures placed outside the fair venue, Tour & Taxis.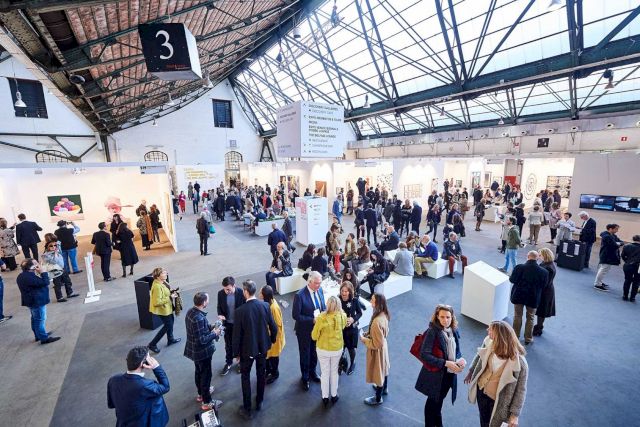 In addition to Art Brussels, what exhibition or event is on your "must-see" list?
The OFF program for this year is as diverse and exciting as always. In Brussels, next to major shows in BOZAR, among which is a remarkable Fernand Léger retrospective, I would highlight shows featuring works selected within important private collections. One exhibition that I am very much looking forward to is "Unexchangeable" at WIELS, curated by Dirk Snauwaert.
His selection of seventy-five museum quality works from the 1980s and 1990s from thirty-five different Belgian private collections narrates the pivotal moment in the history of art when artists made use of concepts such as simulacrum, simulation and value. Another interesting show is "Private Choices", taking place at Centrale for Contemporary Art and curated by Carine Fol. This project sheds light on eleven Brussels-based private collections which include works by established and emerging Belgian and international artists. The set up explores each collector's vision of art and life; on show will be the collections of Frédéric de Goldschmidt, Walter Vanhaerents, Alain Servais, Veys – Verhaevert, Yolande De Bontridder and six other collectors who chose to remain anonymous.