Pierre-Yves Caër Gallery – Paris, France
The Parisian gallery creating a home for Japanese artists in the European art market.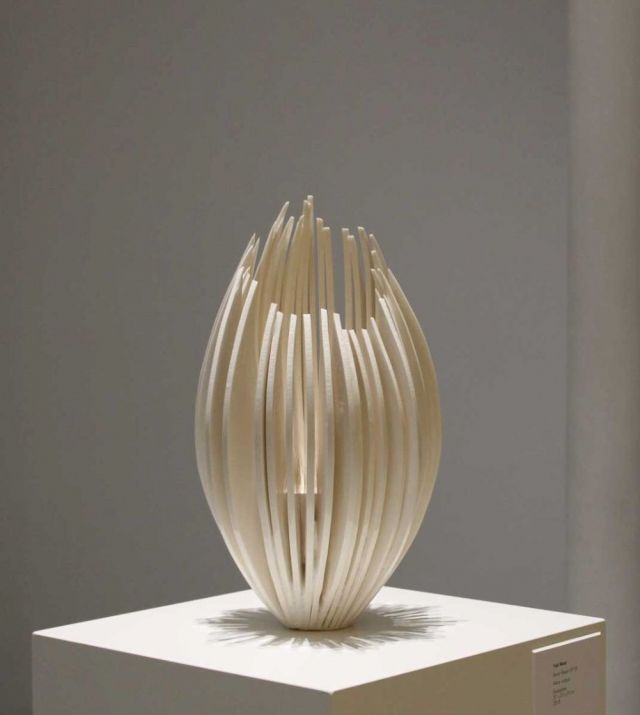 Yuki Nara (installation view)
When Pierre-Yves Caër returned from Japan to Paris in 2014, he had one goal: to open a gallery focused on Japanese art in the French capital. After more than a year of work back and forth, in 2017 he realised his goal, opening a space bearing his name on the Rue de Notre-Dame de Nazareth in September of that year. The space (which had been initially established by the well-known gallerist Farideh Cadot) opened with a show by Yuki Onodera, a selection of several very different series of photographs, including one that used collage, inspired by Eadweard Muybridge's breakdown process and another, "Below Orpheus", that creates a semi-fictional narrative from two locations at exactly opposite ends of the earth.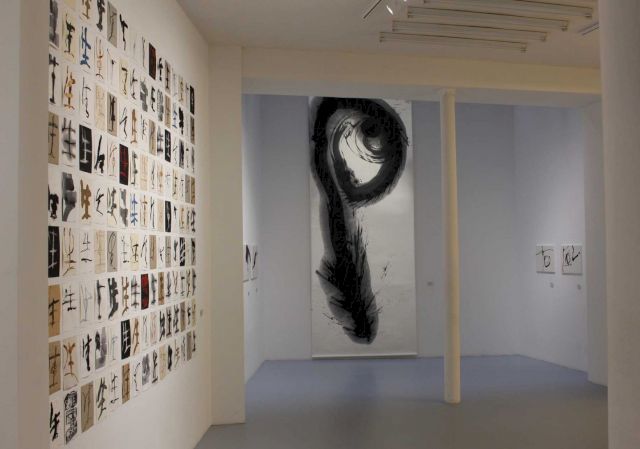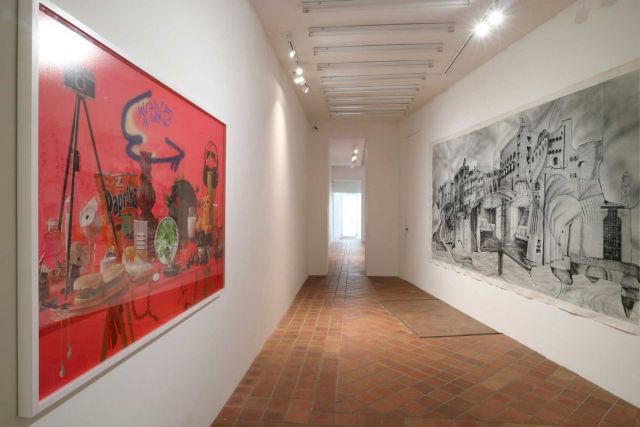 Caër's passion for contemporary Japanese art began when he was furnishing his apartment in Tokyo, hunting out pieces to surround himself with in his new home. Even while in the Asian capital, he found that, although the quality was very high, there were simply not that many places that one can purchase local artists: "I quickly realized that the Japanese contemporary art market remains quite narrow, despite exceptional artists," he said. Having discovered a few favourites while in Japan, such as painter Chisato Tanaka, who he now represents, on his return to France, he realised that was also a lack of galleries representing up-and-coming Japanese artists there. Caër has observed this trend at FIAC and even the Asia Now fair. "Of course, the most renowned artists – like Takashi Murakami, Yayoi Kusama, Chiharu Shiota or Nobuyoshi Araki – are represented by the largest French galleries. Beyond them, few Japanese artists are exhibited in France, much fewer than Chinese or Korean artists."
Despite this lack of representation, the visual arts have a rich and vibrant heritage in Japan, with many techniques and artistic movements specific to the region. In the contemporary art, this often translates into a search for perfection, balance and harmony, explains Caër: "The quality of execution [in Japan] is unmatched, which makes these works exceptional. Artists constantly look for perfection – kanzen – to create a higher level of emotions. In addition, Japanese artists are the heirs of century-long artistic traditions, for example in ceramics, and they use washi – traditionally manufactured paper – in painting, calligraphy and even photography." The work of Hiroyuki Nakajima is a good example of this mix of tradition and innovation. The sixty-one-year-old artist works in the sho tradition, using calligraphy that he has practised for over fifty years, but in a performative and at times, colourful, style. Meanwhile, Yuki Nara's light and poetic ceramics draw on his contemporary architecture training, as well as the ceramics practice of both his father and grandfather. Both artists have been taken into Caër's roster.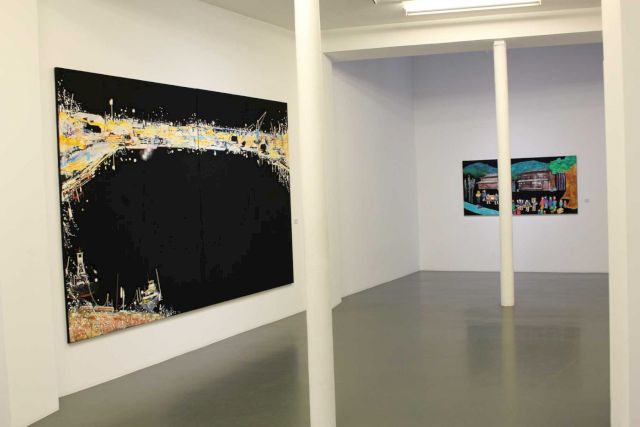 For the future, Caër is working on collaborating with museums and institutions in Paris, as well as prominent Japanese galleries, to offer the artists on their books access to new markets without having to make heavy investments in the region. One thing is for certain – this is only the beginning of Caër's journey: "In my view, gallery owners are like artists," he says. "They never stop. It is their vocation…When I am eighty, I will still be an art dealer."
by Josie Thaddeus-Johns
Josie Thaddeus-Johns is a writer and editor based in Berlin, covering art, music, film and more. She writes for the Guardian, Broadly, Creators Project, and others. She is currently working on her first novel.
All images courtesy Pierre-Yves Caër Gallery, Paris