mfc-michèle didier – Paris, France
A Space that Reflects the Artistic Discipline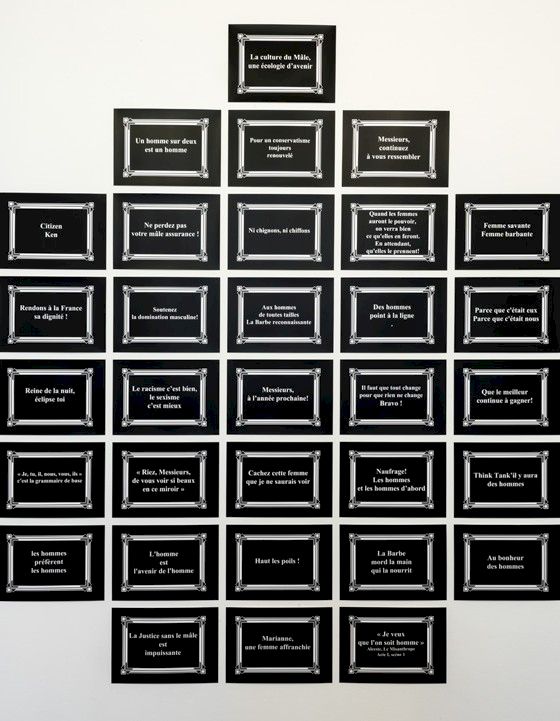 Installation view of The Guerrilla Girls & La Barbe exhibition . Photo: Charles Duprat
While the contemporary art scene in cities like Miami, Berlin, and London have enjoyed a rapid growth over the last decades, Paris' reputation continued to remain rather on the stuffy side. But much has changed in the "City of Light" over recent years and it's managed to reinvent itself as a center for contemporary art with a flood of museum openings, art fairs, and exhibitions, with the metropolis' neighborhoods buzzing from fresh energy by newly opened galleries and nonprofit art centers. In fact, Paris hasn't seen this many openings since the city coined itself the global capital of culture before the Second World War. Two years ago, the cities' premiere art fair Foire Internationale d'Art Contemporain decided to branch out and, in addition to its main space in the Grand Palais, organized a smaller, satellite fair entitled Officielle, specifically for younger galleries. More than perhaps in any other city, art is literally everywhere: deeply entrenched in its culture, with a walk down rue after rue can lead to an experience of some of the spectacular State commissioned works the city has to offer.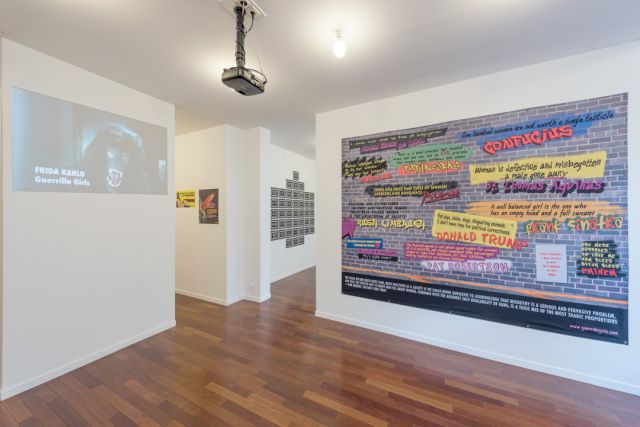 The mfc-michèle didier gallery is located in the Haut-Marais, a neighborhood that became "Paris' next big area" during the last couple of years. The gallery also shares its name with its independent publishing house, established in 1987. The publisher side of things produces and publishes original works by contemporary artists, "creating an extensive series of works, such as artist's books, prints, installations, multiples, and more". The gallery, on the other hand, allows the eponymous publishing house to present its productions and describes itself as a place to reflect the artistic discipline of the artist's book. Simultaneously, it showcases "the importance of ephemera and published, multiplied works in contemporary art". Michèle Didier has exhibited the likes of Dennis Adams, AA Bronson, The Guerrilla Girls, and Christopher Wool, with "a red conceptual line" tying her artists together.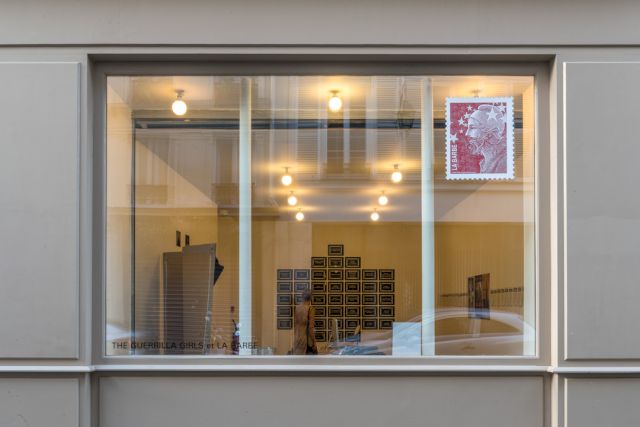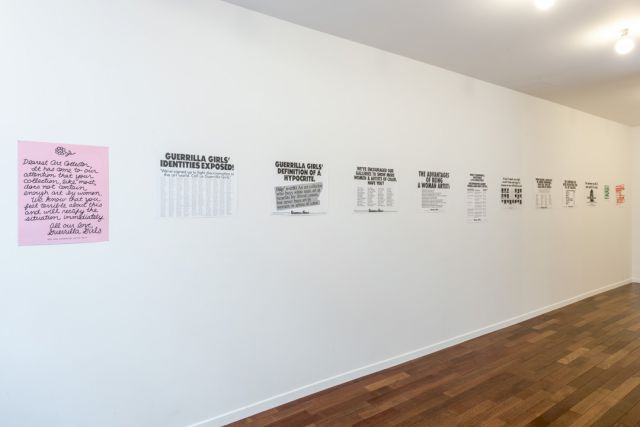 The Paris art scene has been discussed again and again, and it's only getting better. Didier believes that "a very active, very young art scene is emerging. Because of this, numerous alternatives art places have opened and Parisians have developed a strong interest in art". The gallery's founder is convinced that the city is a good place to work and live for an artist, as it has a solid platform to connect yourself with the rest of the world and it provides a calm place to create. Though she doesn't necessarily agree that the city's global reputation has any influence on the art market, or its artists. In founding her gallery, Michèle Didier learned that an understanding and a knowledge in art history are necessary – "Have a strong will and make good use of meetings and opportunities. And soon you'll be on the path to success".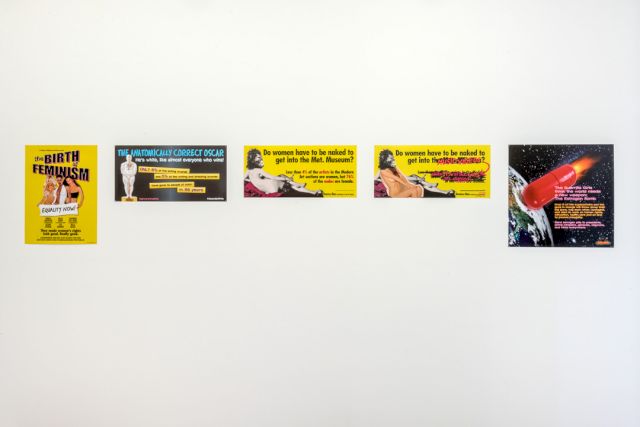 mfc-michèle didier is currently showing an exhibition which features The Guerrilla Girls and La Barbe, with the upcoming exhibition featuring works by Fiona Banner, On Kawara, Robert Barry, and Saâdane Afif. Didier emphasizes that the gallery participates "in many fairs, such as like FIAC, Artissima, and Art Basel". The publishing leg of mfc-michèle didier "will work on many artist collaborations and publish new editions" in the upcoming year.
by Liv Fleischhacker
Liv Fleischhacker is a freelance writer based in Berlin. Her favorite topics include art, design and food.
All images courtesy mfc-michèle didier, Paris, France