LambdaLambda Lambda – Pristina, Kosovo
Mastering the Language in the Kosovan Capital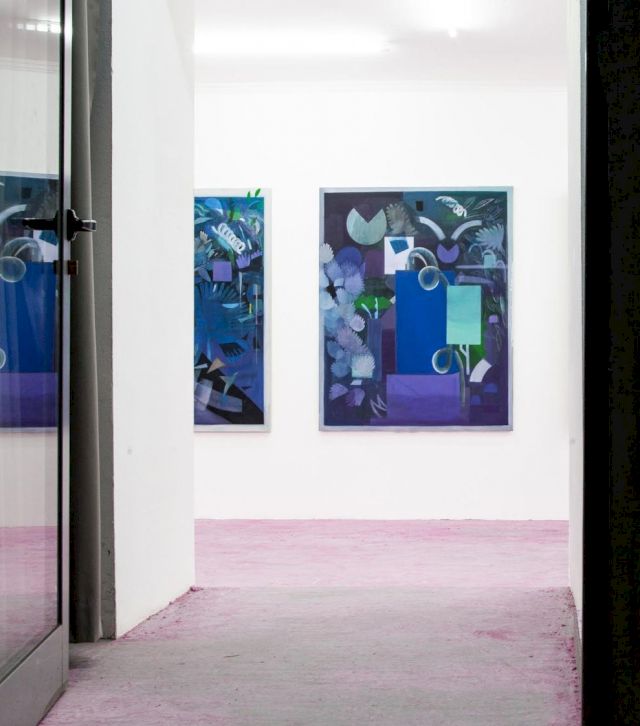 Charlotte Herzig, "Harmless Hiccup" curated by Elise Lammer for SALTS, 2017 (exhibition view). Courtesy the artist and SALTS. Photo: Majlinda Hoxha
Off a winding side street in Pristina, the capital of Kosovo, an exciting new art space is bringing an outsider's perspective to the sometimes inward-looking art world. LambdaLambdaLambda was set up by two Viennese curators, Isabella Ritter and Katharina Schendl. How they made it to Pristina is a "long story" but came about "through friends and artists that we like," they explain. Their choice of location has presented some interesting challenges for the pair: "Things work completely differently to Western places. Here, we don't have any market." However, LLL have found that this lack of traditional sales pressures in the gallery space has freed them from certain constraints: "There are no rules how certain things have to be done or said, so it opens up space for art in its core." They note that a few other places have sprung up more recently in the Kosovan capital, such as Motrat and Passenger. "We are very glad about that because it means that there is good energy going around," the gallerists say.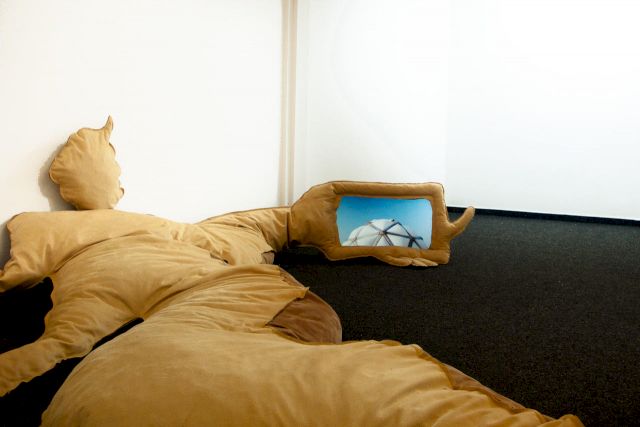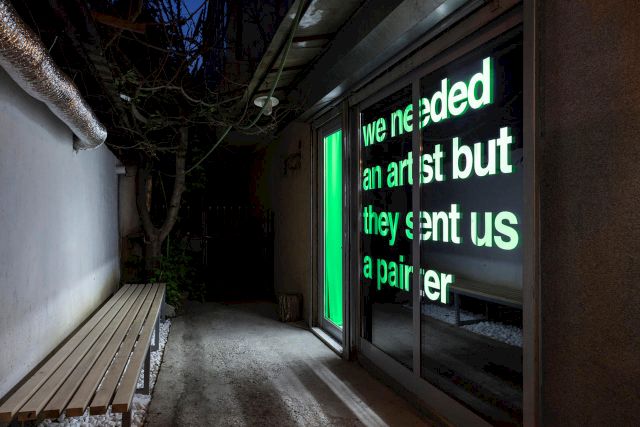 In the time that LLL has been open they have exhibited Kosovan artists such as Flaka Haliti, who represented Kosovo at the Venice Biennale in 2015, and Astrit Ismaili. They also work with international artists, such as Tatjana Danneberg, Hanne Lippard, and Nora Turato. There tends to be a focus on works that work with language as a medium, as one might expect, given the incantation-like title of the gallery. "Language is of utmost importance to us," the gallerists explain. "We are interested in language as a medium and its immaterial nature. Also how, through the mastering of language, one can create mental images, ambiguities, etc." Since the Kosovan scene is fairly minimal, Schendl and Ritter work hard to get their artists onto an international platform through art fairs and their pre-existing global network. They have also begun a collaborative exchange project, where they swap shows with galleries in other cities. "Last year it was with Dawid Radziszewski Gallery from Warsaw. This year we invited SALTS, the art space from Basel. So, next year we will do something with one of our artists in their space in Basel."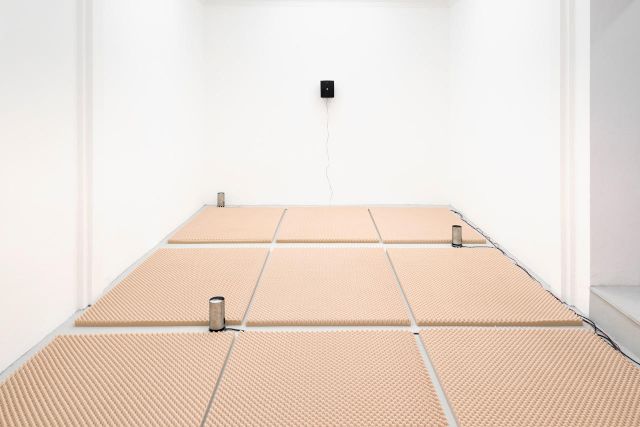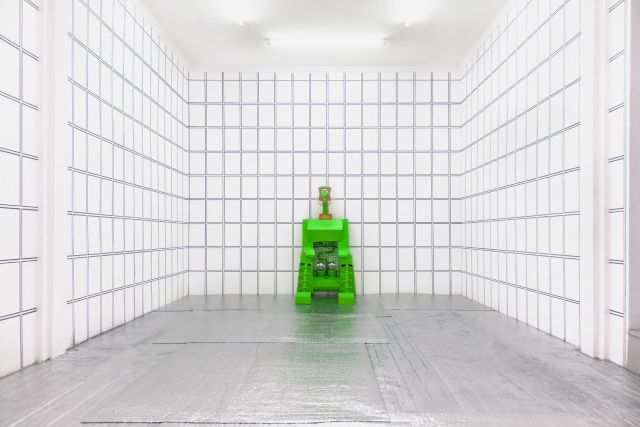 Collaborative projects are only the first part of LLL's coloring outside the lines of how galleries traditionally operate. They also take the enchanting and mystical sound of their name seriously, with a series of "rituals" commissioned before each show. "The idea started when Astrit Ismaili did the initial ritual 'to protect the future' when we first moved into the gallery space," Schendl and Ritter say. "As rituals vary across every culture we thought we could experiment a bit on the concept of the ritual. The rituals that were done so far vary a lot, spanning from art historical references to very abstract ideas. What is also great about them is to get some people in one place and experience something together." Far from the art world's centers of gravity, communal experiences have a special kind of power.
by Josie Thaddeus-Johns
Josie Thaddeus-Johns is a writer and editor based in Berlin, covering art, music, film and more. She writes for the Guardian, Broadly, Creators Project, and others. She is currently working on her first novel.
All images courtesy LambdaLambdaLambda, Pristina