Gianni Manhattan - Vienna, Austria
Young, International and Critically Astute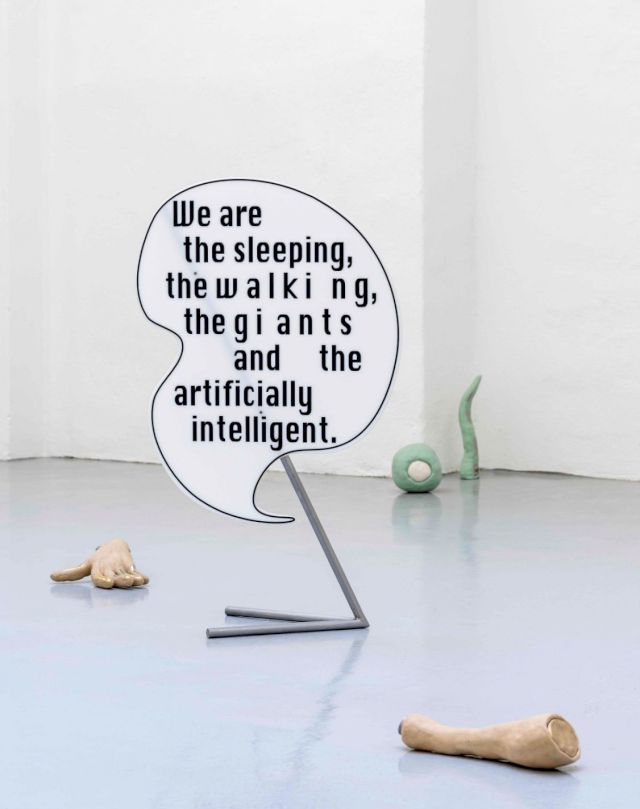 Barbara Kapusta, installation view The Giant, 2018. Photo: Justin Meekel
question that often pops up when discussing the state of the art scene in the Austrian capital. "Vienna is a great and interesting city, but it was dormant for so long," says Laura Windhager, director of the young space Gianni Manhattan. "[It] desperately missed an emerging gallery that moved beyond the local scene."
Windhager opened Gianni Manhattan in January 2017 in a white L-shaped basement space on a small street near the river, just outside one of the main gallery districts. Originally, she was hoping to recreate some of the excitement she had found in the urban environment of London, where she had studied. "I really missed the vibrancy of an art scene that values exchange and discourse," she explained. "It was there that I encountered a lot of topics such as post-work, digital labor and un/productivity in relation to artistic practices."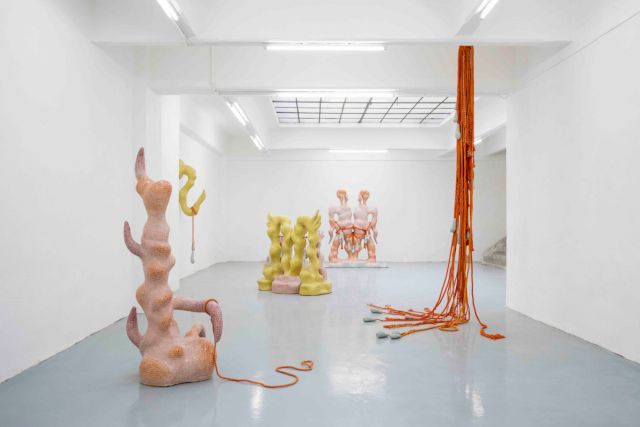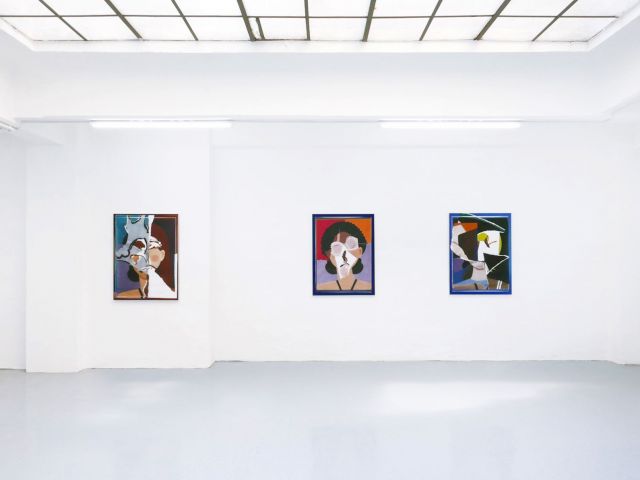 It was also while studying that Windhager got a first taste of the commercial gallery world, when she worked at one of Vienna's established spaces to help fund her studies - Galerie Hubert Winter. "While working I became motivated to start my own gallery and to re-evaluate the model," she explains. In the Gianni Manhattan programme, this involves taking a pointedly critical approach to its exhibitions, through talks, informal reading groups, screenings and a publishing house that specializes in artists' writing. The gallery has a clear interest in certain topics, including language, bodies and their interaction with the world around us. Working with artists such as Barbara Kapusta and Sebastian Jefford, Windhager's programme certainly seems to link aesthetically to an international network of young galleries that tend to emphasize critical engagement over commercial impact.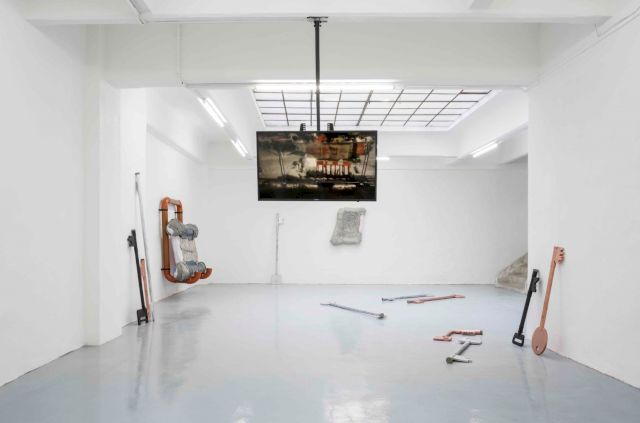 Given this, Windhager is well aware of the commercial pressures that make the gallery able to continue. Here, she recognizes the importance of international art fairs, especially those with a younger cohort of emerging galleries: Miart, Material and Paris Internationale were all in the 2018 calendar. Meanwhile, the gallery's first ever booth at Basel's Liste fair showed Zsófia Keresztes, a young Budapest-based artist whose slippery mosaic monsters were selected as "one to watch" by Artnet. "Fairs are often difficult, but since Vienna does not have the same density of local collectors such as London or Cologne, for example, I could not survive without them," says Windhager.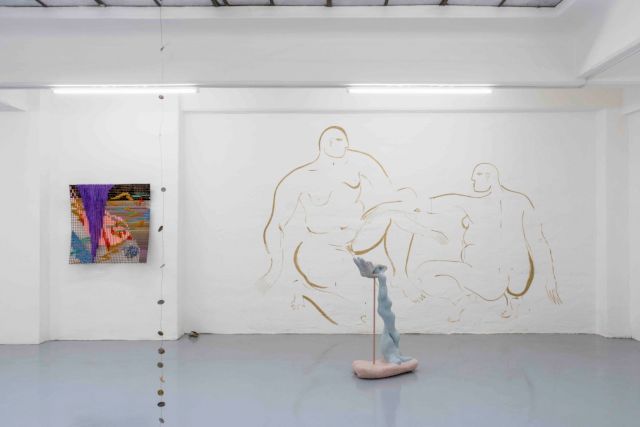 As the dawn breaks on the third year of Gianni Manhattan's sparky, engaged existence, Windhager is certainly sanguine about the challenges that face young galleries. In a political environment that is increasingly hostile to critical voices, Windhager understands that power comes in numbers and by banding together, like-minded galleries can have a greater impact. "I think most young art professionals are aware of how difficult times are at the moment," she says. "I believe that the future will be a moment to work collaboratively, maybe also openly join forces and to reinforce the importance of cultural activity and critical thinking."
by Josie Thaddeus-Johns
Josie Thaddeus-Johns is a writer and editor based in Berlin, covering art and culture. She writes for the New York Times, the Guardian, Frieze, and The Economist.
All images courtesy the artists and Gianni Manhattan, Vienna, Austria