Dr. William Lim
Living Collection – Hong Kong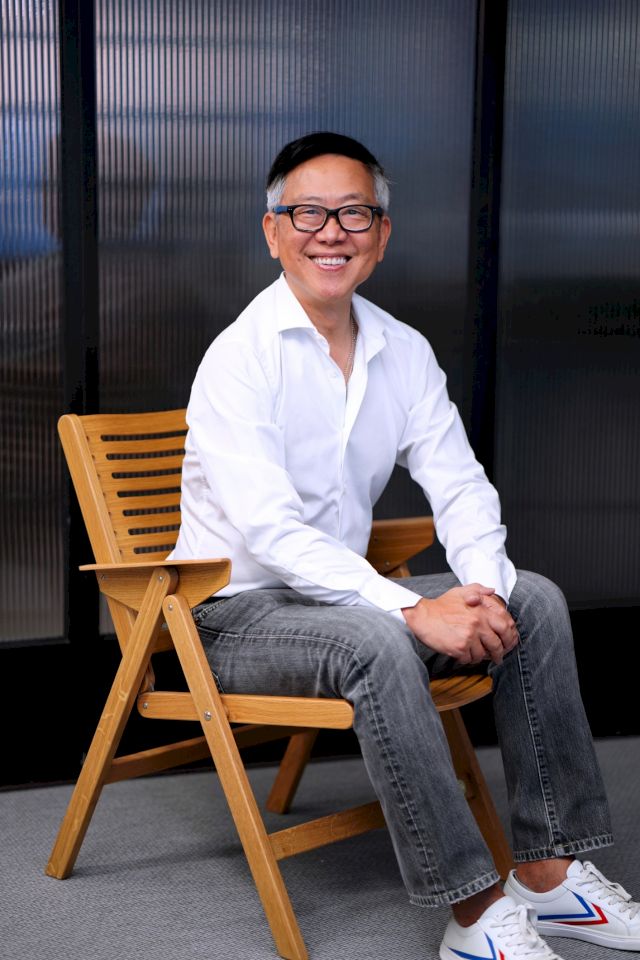 Portrait of William Lim, Credit: Terry Tam
Graduated from the Department of Architecture at Cornell University, with a minor in Photography, William Lim has long been interested in art and architecture. In 2004, during his travels, the architect began to acquire works by Chinese artists. Two years later he decided to focus more exclusively on artists from Hong Kong. After donating 90 works to M+ in 2021, the studio has been revamped with works by Lam Tung Pang, Wong Sze Wai, Frog King, and Tsang Kin-Wah – artists who deal with urban topics and their lives in Hong Kong. But you'll also find international artists with a connection to Hong Kong, such as Paul Chan and Tiffany Chung, in Lim's 400-square-meter loft.
What inspired you to start a collection?
I always like collecting things but somewhat unsystematic. In around 2006, I started to learn about Hong Kong contemporary art and met some artists. I realized they are very strong in personal styles, but no collectors for their works at that time. I wanted to encourage their creativity and the best way was to collect their art. That was how I started collecting Hong Kong art systematically.
How do you maintain flexibility in collecting while keeping a red thread?
I collect with my own instinct. I focus on Hong Kong artists, but occasionally I will also collect non-Hong Kong artists. Furthermore, I believe in rationality, but too much of that is not necessary. As I collect with my own personal taste and what speak to me, and my profession as an architect makes space form very important, and eventually emerge as a theme they're running through my collection.
What's the one thing you will always look for in an artwork that you consider purchasing/adding to your collection?
I want the artwork to communicate to me, and I can feel the spirit and passion of the artist.
Do you have a personal relationship with the artists you collect? And which artists are you currently following?
I used to know every Hong Kong artist I collect, but then in recent years there are too many good, emerging artists, so I don't necessary know or meet them. I am following a few very talented young artists, like Li Ning (print making), Chan Kwan Lok (Chinese ink), Aries Wu (Acrylic). So quite diverse in medium but all really great at what they are doing.
In what way does your collection reflect personal growth for you?
I used to collect quite broadly, now I want to focus on important works by artists, turning point and milestone works, this way I collect more critically, focusing on quality and less on quantity. This is perhaps reflecting maturity of my collection.