A Livable Art Collection
SØR Rusche Collection – Oelde/Berlin, Germany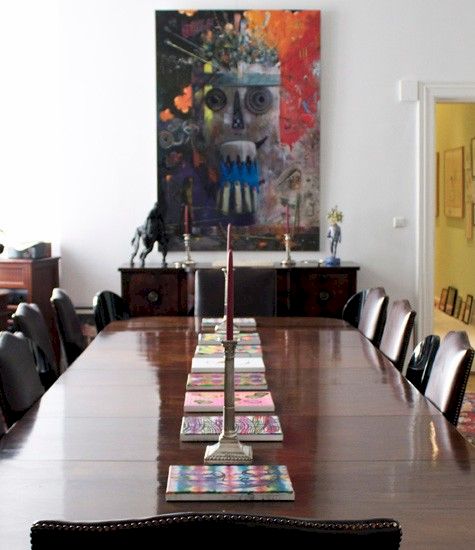 'Sweet King' by Secret Stars, 2011
For many art collectors, size is god. Hence their acquired enormous works come to live lonely existences locked away in humidity-sealed vaults, rarely seeing the light of day. Not so for Thomas Rusche, who lives amongst his extraordinary collection of cabinet-sized pieces, whether at his family home in Oelde, Münsterland, or, in his spacious neo-classical Pied à Terre in Berlin Charlottenburg. 'My father told me a painting should be smaller, so if the Russians are coming you can hide it under your coat!' jokes Rusche, when we meet at his apartment for a private tour.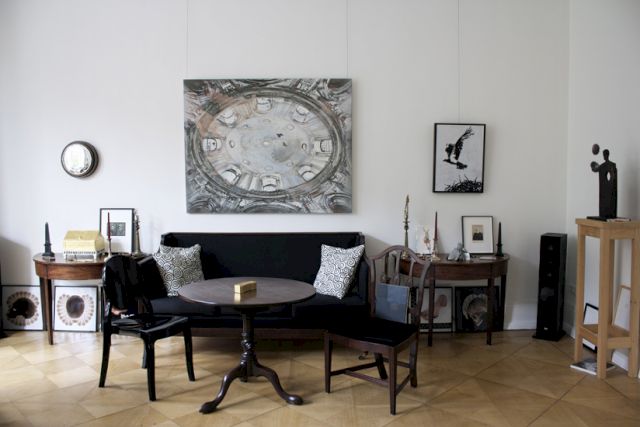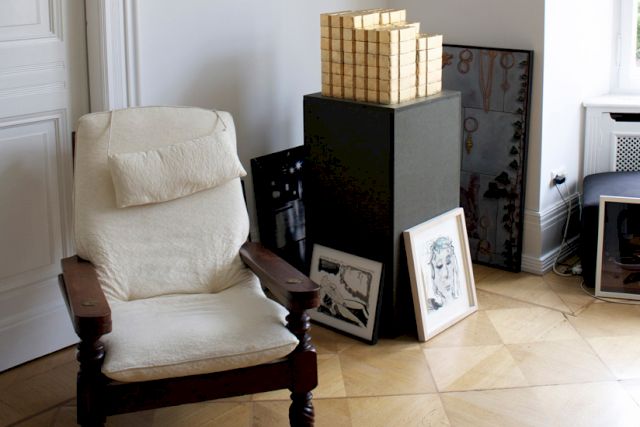 Rusche, the managing director of luxury clothing label SØR Rusche comes from a four generational lineage of textile merchants and passionate art collectors. In the mid 19th century, his great-great grandfather traded textiles for paintings, silver, brass, fine art, and furniture much to the chagrin of his wife, a mother of ten. Over the generations, the collection came to focus on 17th century Old Masters, in particular the Dutch Baroque period, famous for such names as Rembrandt and Van Dike.
The incredible time span of the Rusche family's art collecting legacy is witnessed in the kitchen of the apartment, starting with a collection of brass in differing shapes, such as fish and hearts, traded by his great-great grandfather to the present. The most recent addition by Rusche is a vivid contemporary still life of a kitchen by Austrian artist Lois Renner that has been painted and then digitalized, which also references the 17th century Dutch Masters for good measure.
It was a decade ago that Rusche started to collect contemporary art, including sculpture, installations, and photographs, but primarily paintings. 'I started with the eyes of an Old Master collector, but I had to learn the lesson that painting well was neither necessary nor enough to become a great artist in the 21st century. On the other hand, I do believe that painting well is not a negative criteria. Great art can be well painted. The question that I'm constantly asking myself and in a dialogue with others about, is what constitutes greatness in 21st century art?'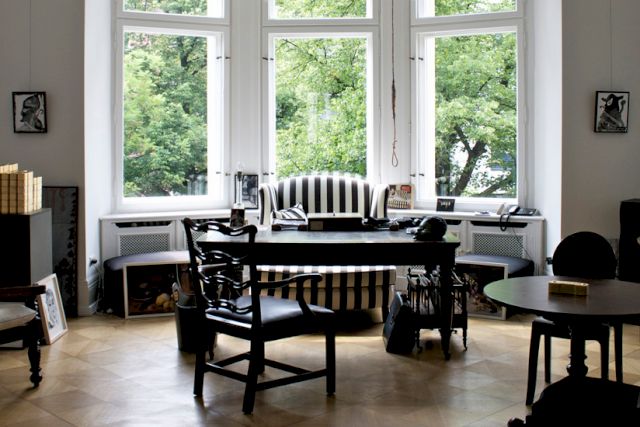 This question appears to be answered in his apartment. Great art literally proliferates everywhere; on the walls, resting on antique furniture, leaning against sofas, on the floor, in the bathroom, on coffee tables, on mantelpieces, on shelves – curated by Rusche himself from his thousand piece collection. 'The art you look at when you're waking up, eating, working, or relaxing, affects the neurological processes in our mind and has a huge impact on your life,' he explains to me. 'Art is about giving your consciousness something to think about and asks the question, 'What is important in life?'
Rusche's collected works reflect the big human questions – sex, birth, death, love, greed, religion, money, spirituality, identity, freedom, self-perception, and everything in between. Standouts were Polish artist Alicja Kwade's coal shaped gold bullion installation and German Artist Andreas Blank technically exceptional marble attaché case topped with a crisp white shirt. Meanwhile in the grand dining room, old masters jostle for position against new classics by the likes of Neo Rauch from the New Leipzig School, whose work seemingly turns full circle back to the Dutch masters for inspiration.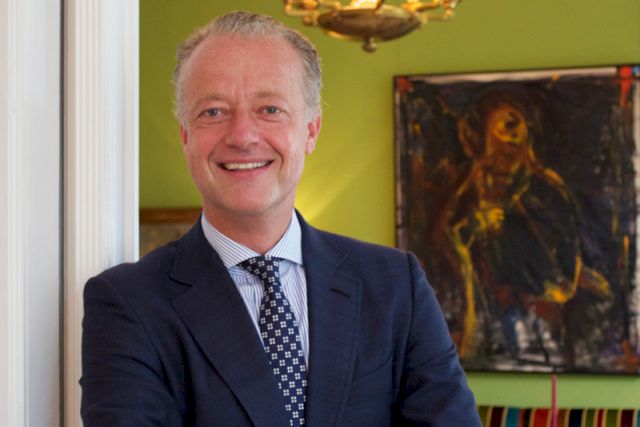 However, the art in Rusche's homes is in a constant state of flux. At present, 400 works from the collection are currently in exhibitions in museums and galleries worldwide. 'We have a believe art is everyone,' says Dr. Rusche, so he is constantly curating what he sees around him to inspire himself and the rest of us with great art.
The collection is showed three times per year or can be viewed by private appointment.
Lollie Barr is an Australian freelance features journalist and fiction author. She resides in Berlin.
All images via SØR Rusche Collection Oelde/Berlin